Blonde, bad, and beautiful, Aspen Rose is the blonde bombshell that does whatever she wants! This tall hottie is as wild as she is gorgeous, but this rose has thorns! Rocking the perkiest tits and the firmest ass, Aspen was never shorthanded when it came to both guys and girls trying to fuck her sweet pussy! This babe's beach body is a testament to hotness, and she knows it. A career in modelling was the goal, but soon Aspen's insatiable sexuality steered her down a path of cock sucking, pussy licking fun! A combination of vintage looks and a love of hardcore fucking paired with an ass so firm it could shatter diamonds; Aspen decided to bless the world of adult entertainment!
Latest updates featuring Aspen Rose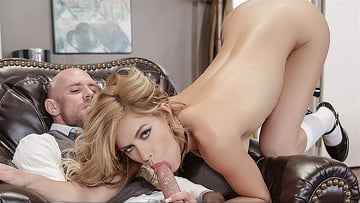 8th May
- Despite her brains, Aspen is unsure she's going to be valedictorian for high school grad. Now that she's eighteen, she's going to take matters into he
r own hands. She shows up to Principal Sins' office to prove her dedication to him — even if it means giving him a teasing glimpse of her teen tits. Aspen is determined to show the principal how good she is at multitasking. She sucks his cock as she reminds him of her grades, and reads out her speech even as he's eating her out!
...Read More
>> CLICK HERE TO DOWNLOAD <<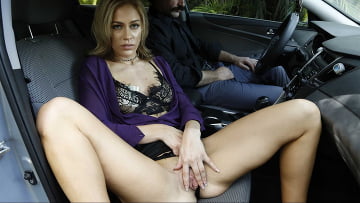 6th May
- Guys, one of you better hide me, because ol' Charles Dera here got into a real boondoggle down at the used car lot… My buddy had told me a hot little
number worked there, and sure enough, there was Aspen Rose, all flirtatious and cocksure she could grab ahold of my wallet and have me driving away in some lemon. Well, my cock was sure it wanted me to grab ahold of Aspen's ass and drive away inside her, so I took the car for a spin and got us some privacy. Then I laid down a deal of my own: I would pay her commission on the car if she knocked off the sales routine and sucked on my stickshift. Aspen had dollar signs in her eyes and watery lips. I knew she was down to cut a deal for doggystyle and a blowjob, so I drove a hard bargain right into her red zone. And with Aspen the ride is smooth as freshly laid asphalt. But after that, well… let's say ol' Chuck had to blow that town at high-speed…
...Read More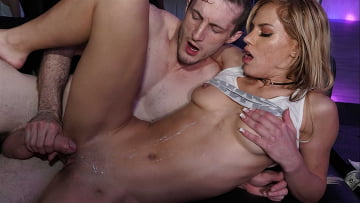 30th March
- The music is pumping. Your blood is flowing. And we have the girls that are jumping! Welcome to an inside look at what happens late at night in a Spri
ng Break night club, Reality Kings style! Hosted by our man on the ground, Brick Danger, we held a little get together and brought in some fine talent to show off in front of some lucky partygoers. And what's a party without a competition? With a cash prize of $1,000 we have our contestants get up on stage and start shaking their assets to win over the crowd. Which one of these fine ladies would you cheer for? After some backside teasing, we turn our attention to the front. We got to show love to tits just as much as ass, right?! So, that's when the next phase begins. Wet t-shirt contest! With chests ranging from members of the itty bitty titty committee to owners of huge sweater puppies, these girls splash and play as water drips between their cleavage and soaks their white shirts - literally dripping for the audience's satisfaction! One girl, however, wants to take things even further. Aspen brings our crew to the side and begs for an advantage in the competition. Barely heard over the booming music, Aspen asks one thing that sends a chill up our MC's back… "If I fuck you, do I win?" Well, it's time for Aspen to make her mark in Reality Kings history. Let's just see if clean-shaven Brick can get dirty while maintaining his responsibilities as master of ceremonies… After all, Spring Break doesn't end when the sun goes down, it just gets started! Wish you were here!
...Read More