Once upon a time Ayumi Anime was a mainstream model, but now she's crossing over and about to take the adult world by storm. Located in LA, Ayumi is a former competitive bikini fitness model who has posed for brands such as Nike, Chanel, and Armani. The world just can't take their eyes off Ayumi, a stunning babe that stands 5'7 with a chiseled bod that's curvy in all the right places. Ayumi's got that squat booty, perky tits, and a face so pretty she could fall in love with her own reflection. She's bold and fierce, but Ayumi has one weakness. The sweet sensation is addicted to chocolate, so she does extra daily cardio in order to maintain her thin waist. For now, the Anime princess will be performing exclusively in lesbian scenes, but who knows what the future holds? The sky's the limit for this LA beach babe, so make sure to follow Ayumi closely so you don't miss out!
Latest updates featuring Ayumi Anime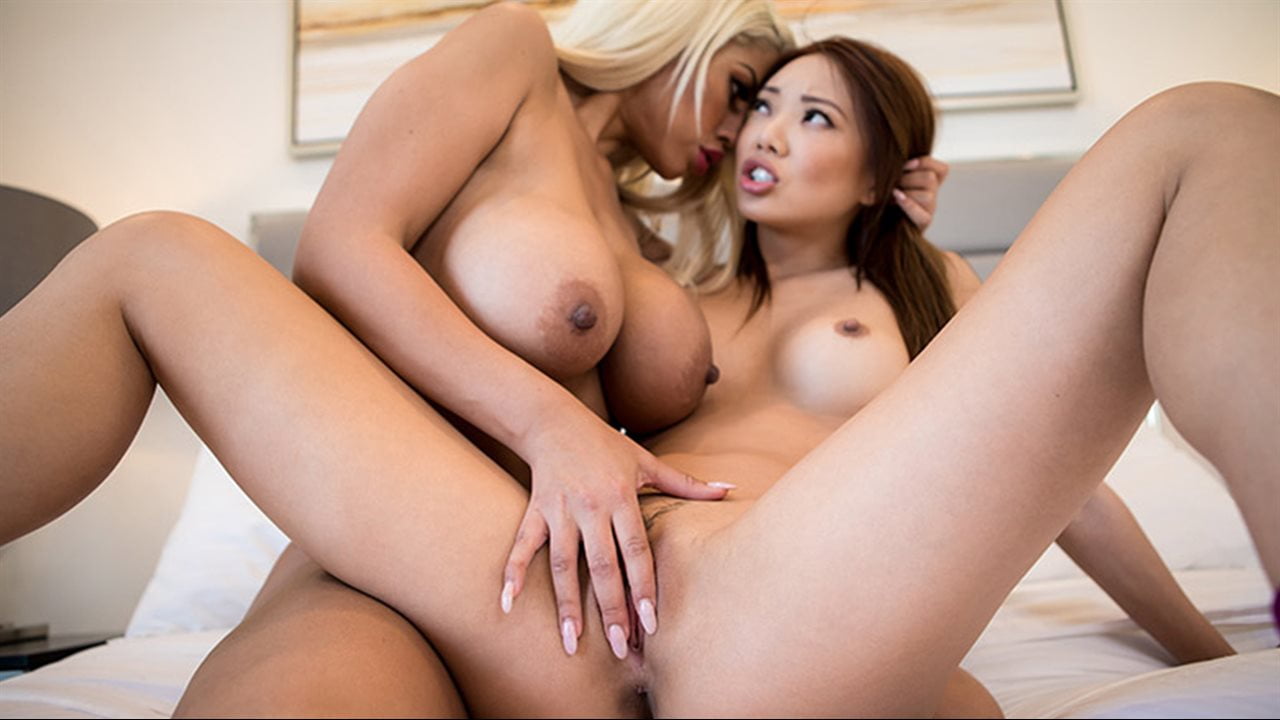 Ayumi Anime loves shopping, but her busty blonde girlfriend Bridgette B has had just about enough of it. It's time to get her money's worth out of this Asian cutie's tight pussy! Tearing off Ayumi's brand new t-shirt to get to her tiny tits, Bridgette grabs her girl by the pussy as she licks those nipples hard. Ayumi is enjoying this punishment too much, it's time for her to suck on Bridgette's big fake tits before moving down to put her tongue to work on her soaking wet pussy! This credit card bill isn't getting any shorter, but the more these babes grind on each other's tight holes, the less Bridgette seems to care!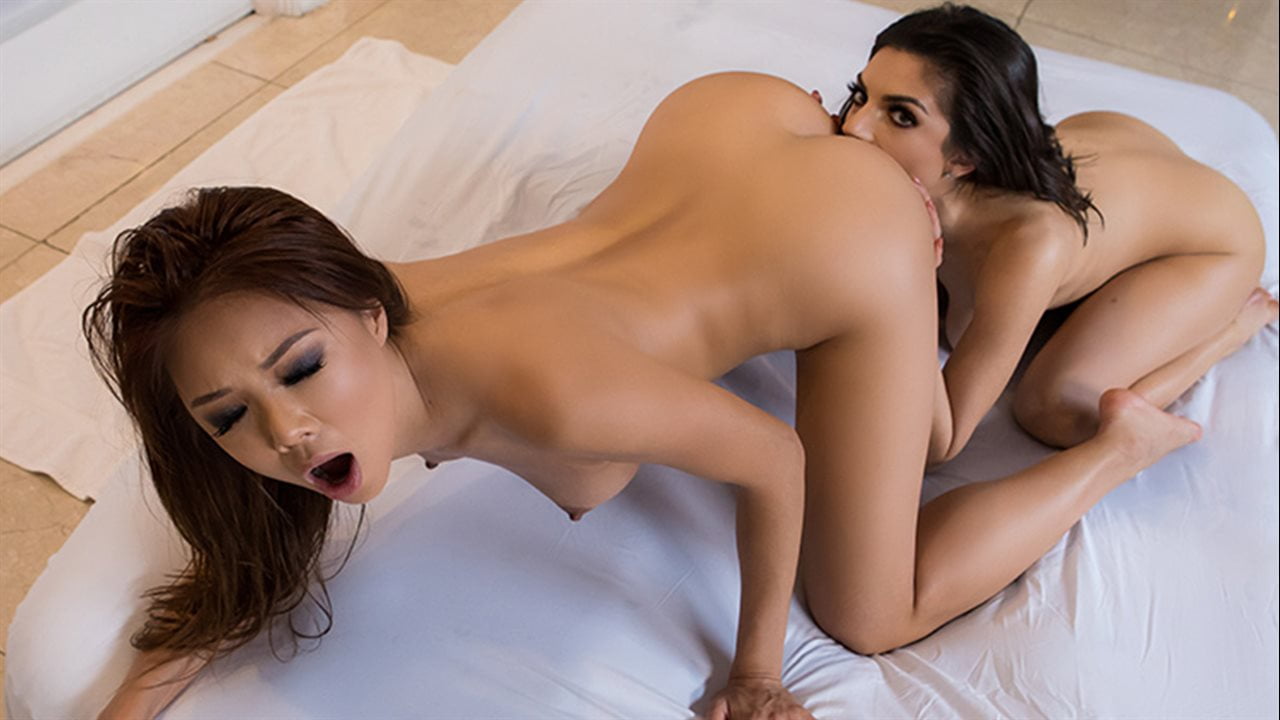 It's Darcie Dolce's day to relax, so she's paying a visit to nuru masseuse Ayumi Anime. After Darcie strips down she gets comfortable on the mattress and lets Ayumi go to work on her curves. It's not long before Ayumi is rubbing her naked body against Darcie's, with nothing but oil between them. This sensual massage soon turns into grabbing, kissing pussy licking and scissoring. What better way to relax?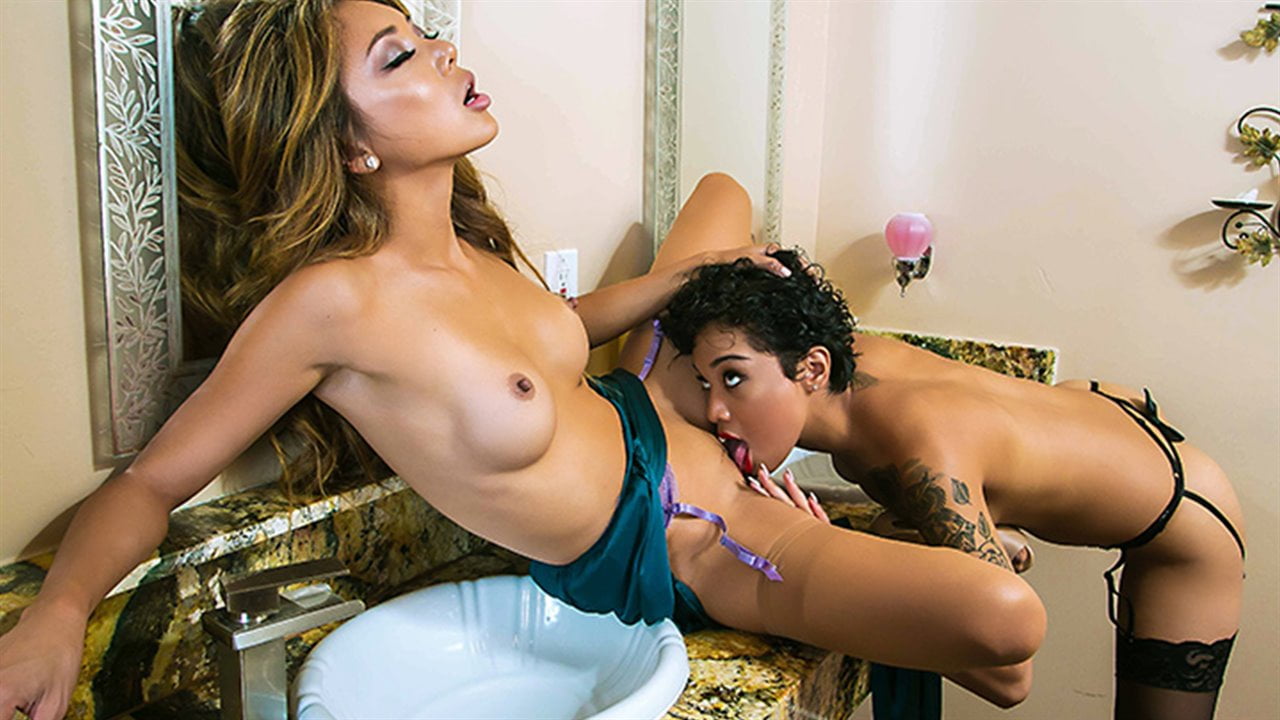 It's a question that has plagued mankind since the dawn of time. Why do women go to the bathroom in pairs to freshen up? In Ayumi and Honey's case it's because they are both sick of hearing their dates talk about bullshit. Honey decides they could be having a lot more fun fooling around with each other while the guys talk sports. The ladies escape the dreadful dinner and decide to freshen up by licking and fucking each other until they cum.