Adorable Virginia babe Chloe Scott may look innocent, but behind those bashful eyes is an insatiable sexual energy. Born in 1998, this blonde babe grew up a musical prodigy, playing the violin and the piano like a pro. And whether it was singing a catchy tune or blowing a stiff cock, Chloe's oral talents had always made her stand out among her friends - the world was her oyster, yet she loved fucking. "I wanna try everything at least once" says Chloe, so deciding on a college major yielded only one option this fuckable girl-next-door: a joint degree in sucking dick and eating pussy. Having a great attitude about life and sex, Chloe says she likes "everything optimistic about the world," including bouncing her big booty on a hard cock. With a personality as perky as her tits, there's no wonder this bubbly beauty is blowing up in the world of adult entertainment!
Latest updates featuring Chloe Scott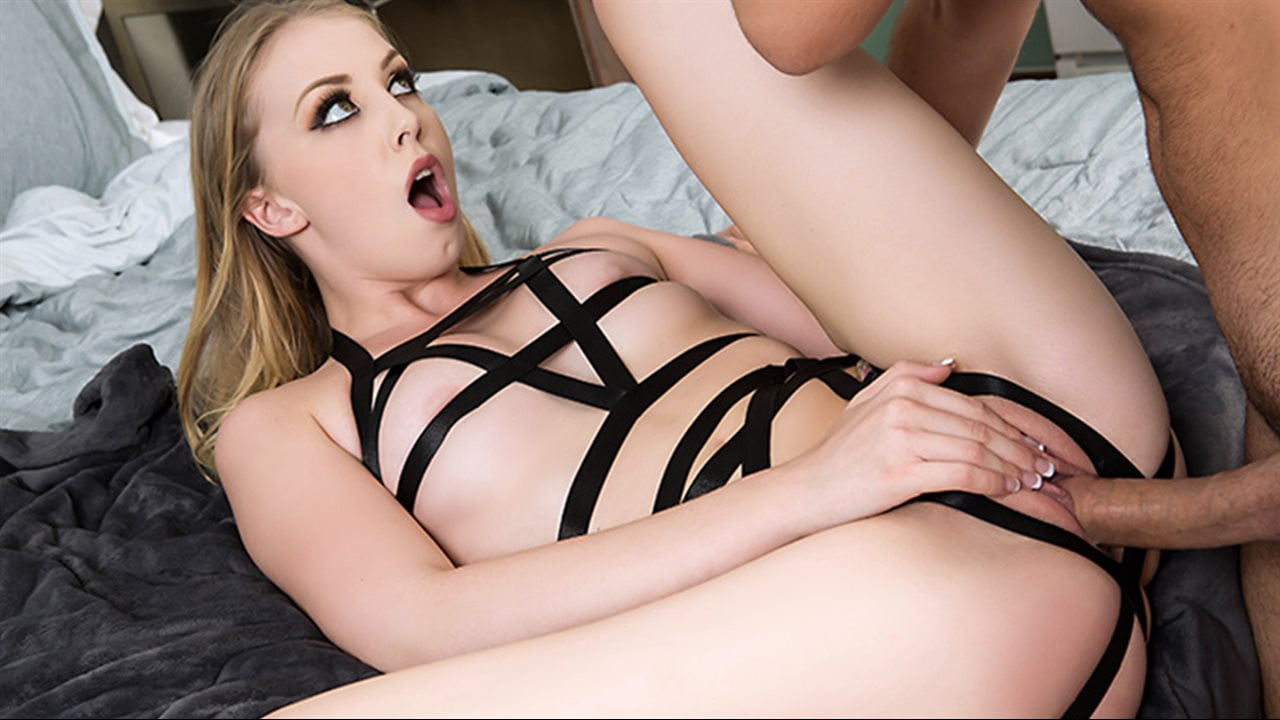 After angsty Chloe gets roped into a dinner date with her mom and Keiran, her mom's conservative new boyfriend, she decides to have a little fun with him. Though her mother makes her to change out of her typical goth attire, Chloe has a special surprise waiting for Keiran under her totally tame dinner dress. How far will she go to freak out her future stepfather?