Dark-haired beauty Cristal Caraballo is the Latina MILF of your dreams! While she isn't a native English speaker, this busty babe speaks the language of cock! This Cuban native grew up with an overtly sexual nature. Stacked with a big set of natural tits and the juiciest Latin ass, Cristal never had a shortage of lustful eyes wooed by her beauty. From her huge boobs to her curvy booty, so voluptuous is her body, that it makes onlookers wrestle with where to lay their gaze - impossible to decide! Seduced by the erotic quality of adult entertainment, Cristal decided she would leave her home behind in pursuit of fame in the United States! With her sultry eyes set on porn stardom, the curvaceous bombshell is poised and ready to put her luscious blowjob lips and smoking hot body to work! Keep an eye out for the illustrious Cristal Caraballo!
Latest updates featuring Cristal Caraballo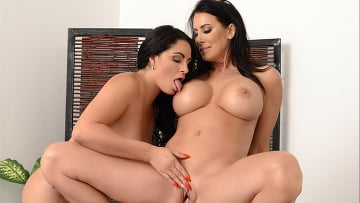 28th May
- After marrying a family man, Reagan decides she's going to be a hands-on stepmom – instead of treating her husband's son and daughter as an afterthoug
ht, she's going to be part of their lives. In an effort to bond with her new stepdaughter, Reagan books a spa day for the two of them – however, her guest gets called into the office last minute and bails. Luckily, Reagan's stepson, Ricky, is kind enough to join her. When the duo settle in for a relaxing (but admittedly awkward) massage, they have no idea that Cristal, their MILF-y masseuse, has a perverted little plan up her sleeve…
...Read More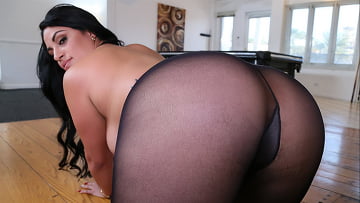 15th February
- Cristal's coming for you and there's no use trying to resisting that thick ass or pretty face. Get ready to rip open those sheer black pantyhose and e
njoy her teasing toes...
...Read More