Put your feet on the pedal and pop a wheelie, because blonde babe Hadley Viscara is only impressed by the sexiest cyclists. A big fan of riding her bike, Hadley's passion for cycling blessed her with a hardbody and a great ass. Ms. Viscara's ride started out modestly, with her parents forbidding her to show cleavage or wear skirts above the knee. These days, Hadley spins at her own pace and is learning to really appreciate her body, and the porn world is following the leader. Her all-natural, round curves twist and turn like a racetrack, and luckily, she has plenty of padding if she crashes. With awe-inspiring big tits, Hadley is a top of the line model that only the most experienced can properly ride. The voluptuous vixen of Polish descent might just be starting to climb the hill of success, but pay attention, because soon she'll be racing towards the finish line, one thick cock at a time.
Latest updates featuring Hadley Viscara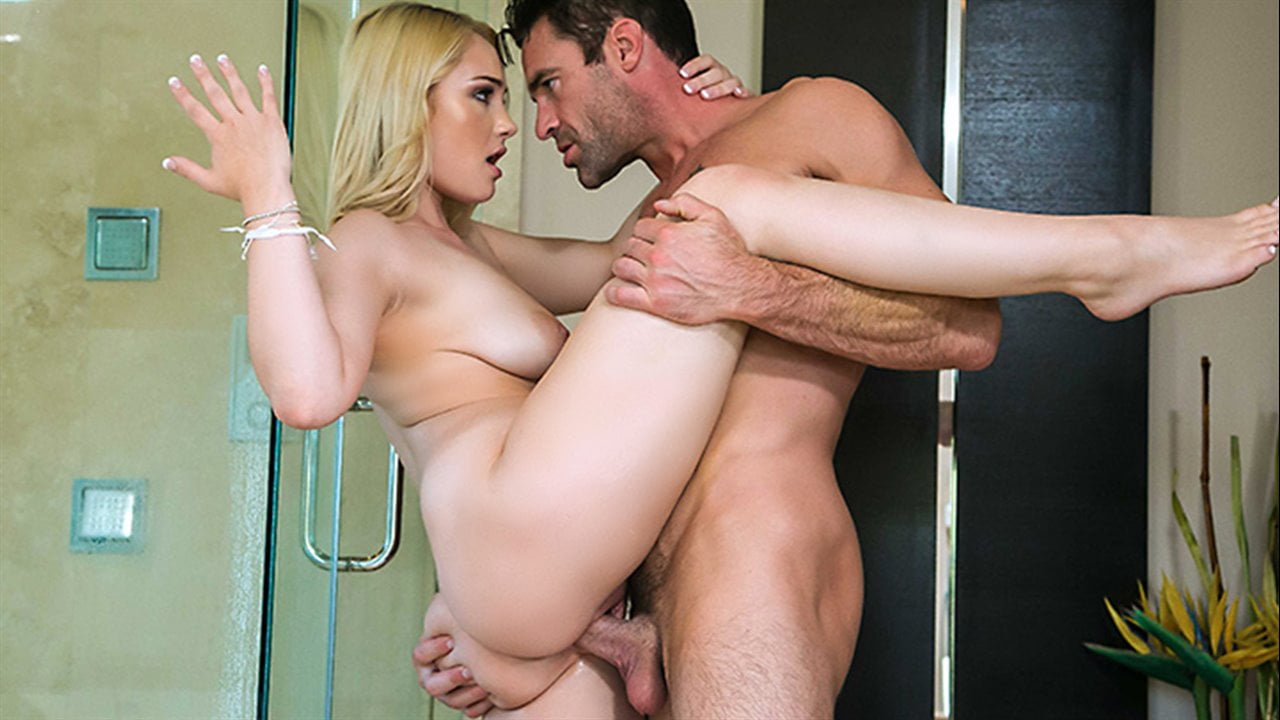 Charles returns home from a long day of work and in need of some alone time. He's shocked to discover Hadley sitting on his couch. He's never met her before and is surprised to see her in his house. Hadley lets Charles know that she spent the night with his son and is just hanging out until he gets home. Charles, feeling awkward about having one of his son's flings hanging around, asks for her to leave so that he can get to his personal time, which will consist of watching porn. But wherever Charles goes, it seems like Hadley gets in his way. Frustrated, Charles decides to take a shower but is surprised to find Hadley is already in there! She offers for him to join her as they share the shower, but Hadley tempts Charles with her big tits and before you know it she seduces this older man into giving her the dicking of a lifetime!