Laura Bentley calls herself a love goddess, a free-thinker and a hedonist. You'll see why when you check out any of this gorgeous blonde babes's scenes for Brazzers. Not only does she have a beautiful body and a face that could launch a thousands boners, Laura knows how to use her hands and mouth with the expertise of a true sex professional. Let your eyes flirt over her whole fit body, from her toned stomach, trim waistline, and a pert, round ass that will have you drooling on your keyboard. One look will tell you how many hours this babe spends at the gym pursuing a healthy, active lifestyle. A beautiful southern belle like Laura Bentley will pamper you and make you feel liek a king as she tugs your cock and drains your balls, slowly teasing you with her fit body to the big finish.
Latest updates featuring Laura Bentley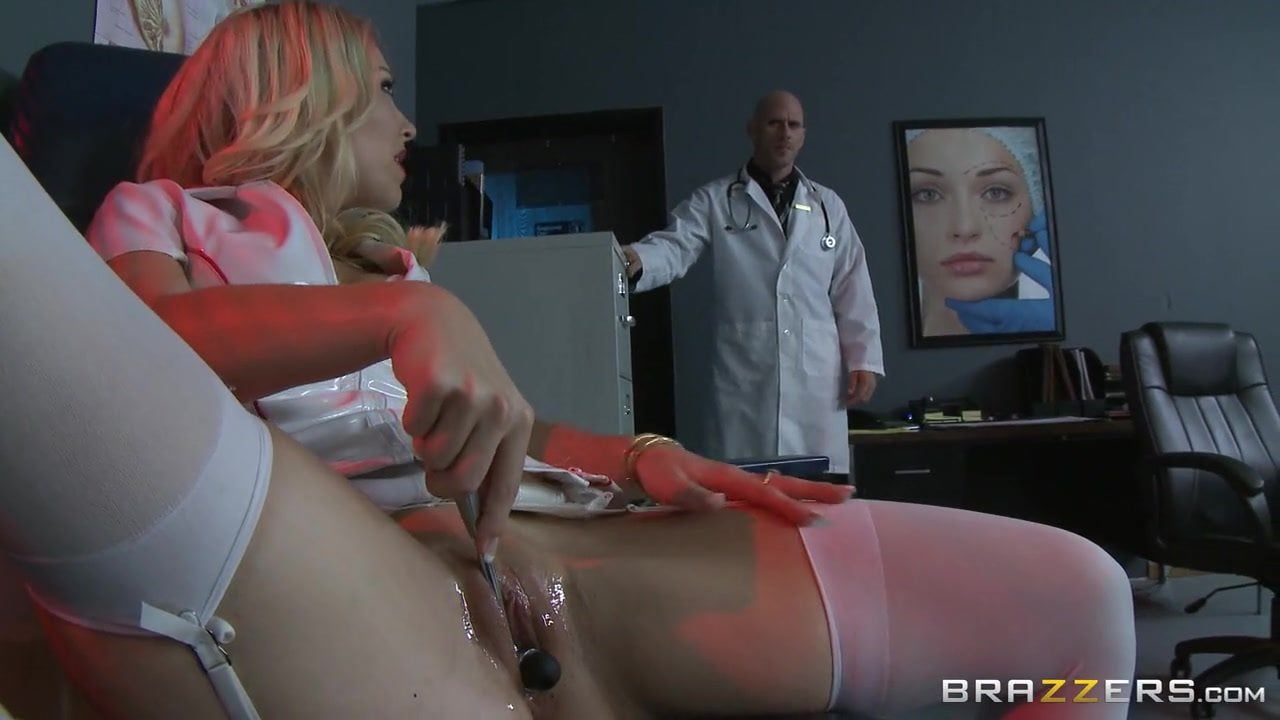 The naughtiest nurse on the night shift is back for more dick-swallowing debauchery, but this time it's at the hands of hunky Dr. Sins! When the Doc caught her fucking one of the patients on his floor, he pulled her into his office to wait for the cops. But Laura had another idea in mind: seducing the Doc in the office and walking out of the hospital with his gooey facial still on her lips. To get him to put the phone down, Laura spread her legs to tease the doctor with a look at her bare, shaved pussy. Laura got her wish when Dr. Sins gave her his stiff cock to play with, and she eagerly sucked and gagged on his prick, before rolling upside down and letting him mouth-fuck her. Laura's long night of lust continued as she begged the Doc to treat her like a slut and fuck her hard as he could on his desk!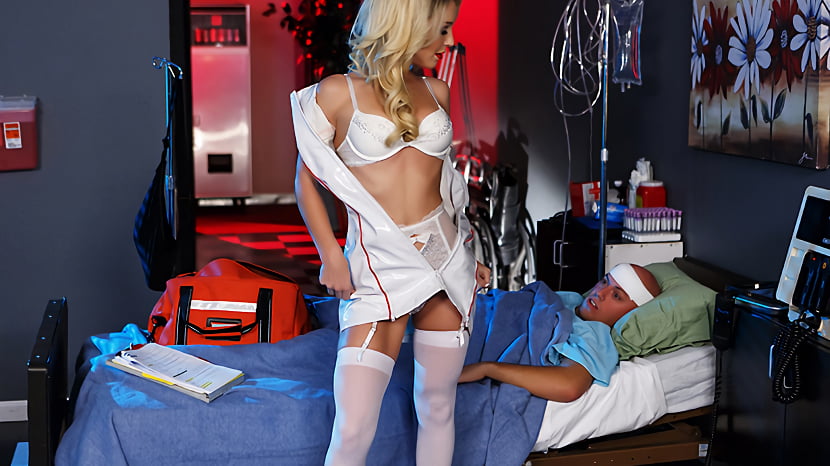 Laura Bentley's husband got in a car accident while getting road head from another woman, and she's got a plan to get some sexy revenge. Breaking into his hospital room wearing a skimpy nurse's uniform and some white lingerie, Laura strips down for another man to show her asshole husband what happens when you cheat on a stone cold fox like Laura Bentley! That naughty nurse sucks and fucks Jessy Jones' fat cock, cumming hard as her cheating husband looks on in horror!