When you're as hot as Layla Luxxx, it isn't hard to ask for what you want. This little Latina admits that she likes to spoil herself with a long list of guilty pleasures, her favorite being having her pussy eaten for hours at a time. She likes it when a guy takes his time, and works her clit with all the right tongue moves. Porn may be a new chapter in her life, but Layla's making the most of her success. You can also check out this little spinner on Mofos.com, partying hard and taking big dicks. Enjoying long days on set and making her new lifestyle work for her all boil down to the basics, she says, "It's simple. I just wanna fuck!"
Latest updates featuring Layla Luxxx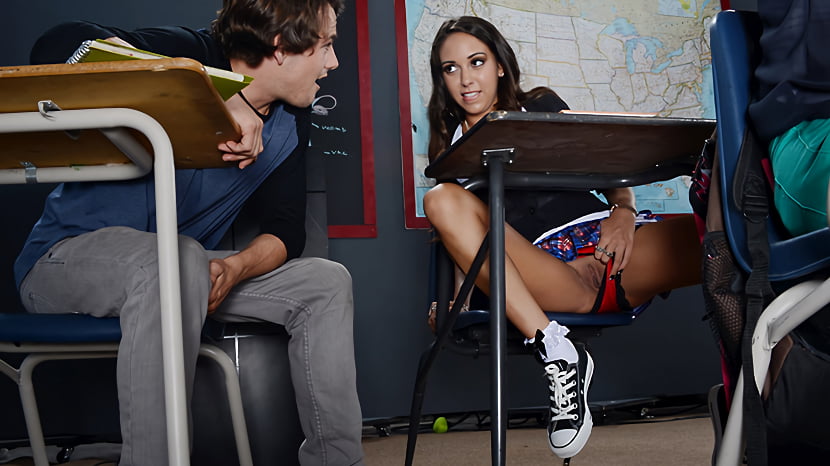 After Sex Ed class, students Tyler and Layla decide to ask their experienced teacher a few questions about the best way to get each other off. Cool prof Nikita Von James is more than happy to help, and what better way to lead than by example? She'll have Tyler's cock hard and Layla's pussy wet in no time!