Fresh young Russian farmgirl Lindsey Olsen practically glows with the hand gathered cream and eggs she was raised on. From her rosy cheeks to her riveting green eyes, she is a stunning little beauty. The perfect natural tits she likes to flaunt are super sensitive as only the unaltered kind can be. Her smooth, lightly tanned skin has a sprinkling of saucy beauty marks that point the way to some of her most sensitive places. Lindsey grew up limber and strong in the country, but has been more than eager to discover all the exciting sexy delights that she heard were waiting in the big cities for half naked girls.
Latest updates featuring Lindsey Olsen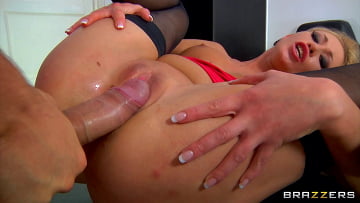 9th May
- Beautiful Russian babe Lindsey Olsen is in dire need of a job, and she's decided she'll be hired as Timo's secretary no matter what. She's got a secre
t plan: before he can even look at her resume, she's got her pussy in his face, and Lindsey's not leaving until she's got his cum AND the job.
...Read More