Loren Minardi believes she has an ass built for anal, and it would be hard to disagree with the Hungarian beauty's claim! Born in Budapest, this Euro hottie knew from the age of 18 that she would one day be a pornstar. While her ass got lots of attention, her perfect perky tits carried their own in making sure she was always being showered with affectionate attention. When what was supposed to be a one-time hookup led to a passionate public fucking, it embedded in Loren an insatiable desire for exhibitionism. Eventually feeling comfortable with her amazing ability to swallow up cocks, the raven haired beauty went out in search of fulfilling her life long dream of being a famous porn starlet! Ready to live up to the highest of her own sexual expectations, the native Hungarian is showing the world just how juicy her Euro booty is!
Latest updates featuring Loren Minardi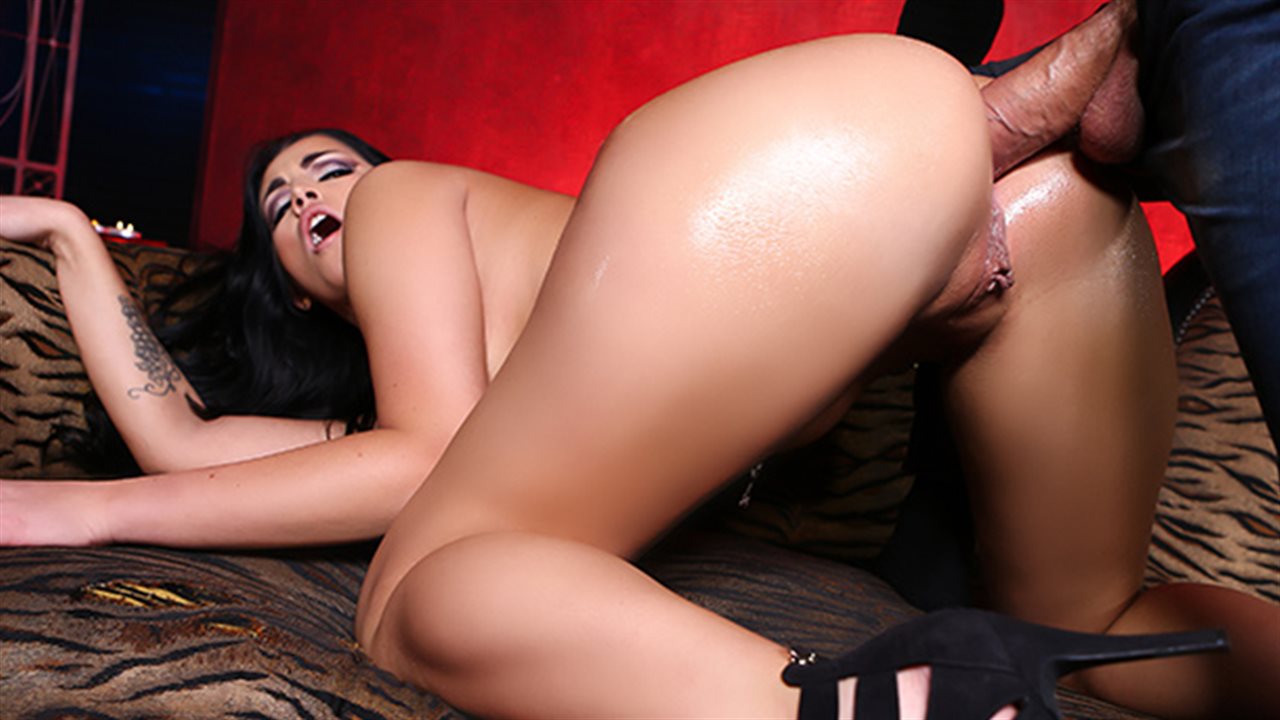 Loren hopes you don't mind if she slips into something a little more comfortable. She can't help but feeling relaxed clad head to toe in tight black leather. When Danny sees just how tantalizing Loren's perfect pert ass is, he can't help himself but to sample the goods. The only thing Loren loves more than leather is getting her ass stuffed by Danny's monster dong.