Raise your hands if you like hot blondes with big juicy butts like Lucy Tyler! We've been on Team Tyler since we caught our first glimpse of this cute and raunchy West-Coast girl posing nude. The fans can't get enough of Lucy's breathtaking blowjobs, and the sight of her looking up with her hazel eyes while she sucks a fat cock. When you put a good fat dick in Lucy's hands, she attacks it with gusto, gripping the shaft with two hands and pushing the whole thing to the back of her throat. But that's not all Lucy has going for her. Lucy has the heart of a nympho and an adventurous side that won't be satisfied until she's tried everything once. Bets of all, Lucy's just as happy going to bed with guys and girls, and says her skills at eating pussy are second to none. If you're still not convinced Lucy has everything you could want in a porn star, take a gander at this babe bouncing her big whooty butt on a dick!
Latest updates featuring Lucy Tyler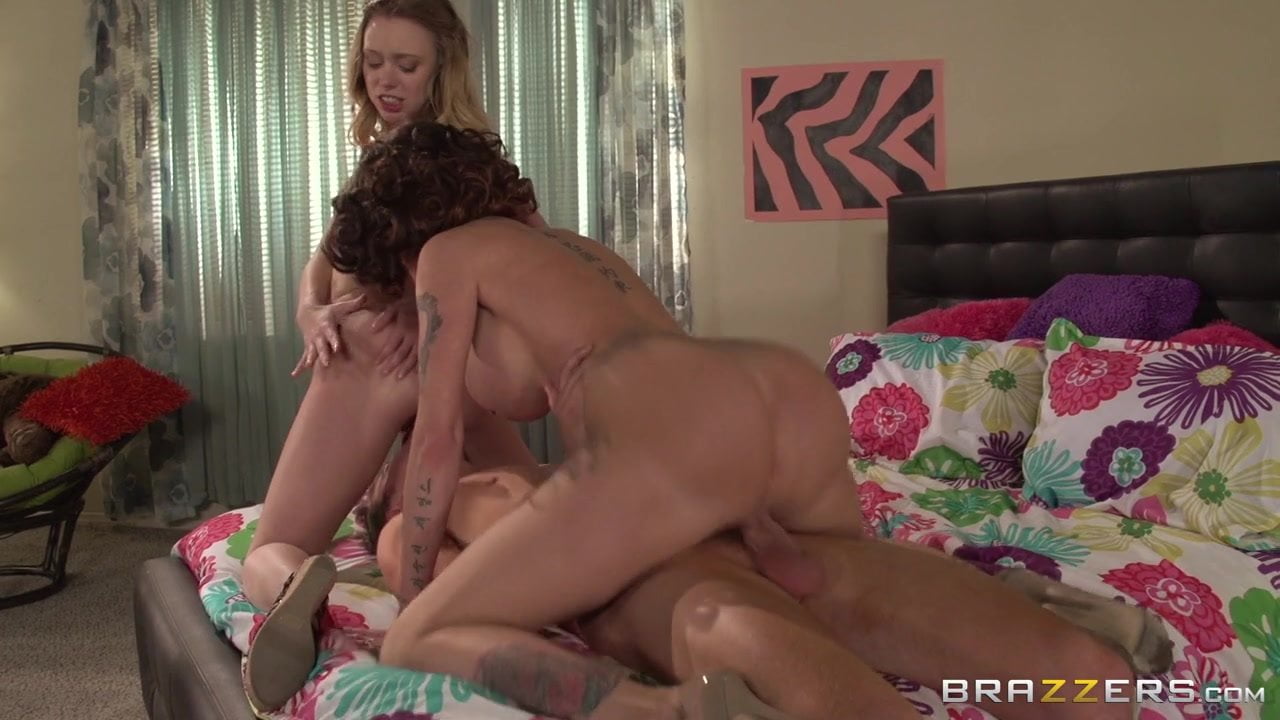 With her father and new step-mother going out for the evening, Lucy saw the perfect chance to sneak her boyfriend Van into the house for a good stiff fuck. But you can bet Joslyn sniffed out the score, when she caught a peek of Van hiding out in Lucy's bedroom. Desperate for a hot night with a younger man's dick, Joslyn eavesdropped on Lucy giving an eager, sloppy blowjob and let herself in the room to watch the horny couple go at it. Once Joslyn joined in the fun, she had so much to teach Lucy about how to cram a whole cock in her mouth and deepthroat the dick until it disappears. Did Van get the threesome of his wildest fantasies, with an experienced Milf and a hot young teen sharing his dick and taking turns getting fucked? Tune into this smokin' hot HD porn scene and find out!