Slim thick Miami honey Noemie Bilas is a naughty spinner with a whole lot of sex appeal. Whether she's rocking a skimpy bikini at the beach or showing off her perky tits on set, Noemie turns heads everywhere she goes. When the Miami sun goes down it's time to party, and Noemie always does it in style. The shy looking babe is anything but bashful, and this make up junkie loves to party until the sun rises between the palm trees. When she isn't shaking it on the dancefloor, Noemie loves to exercise her brain. Knowing full well that seducing the mind is just as important as seducing the body, Ms. Bilas can speak three languages and has studied psychology extensively. She'll attract you with her sleek curves, and keep you with her deep thoughts, but most importantly, impress you with her love for cock!
Latest updates featuring Noemie Bilas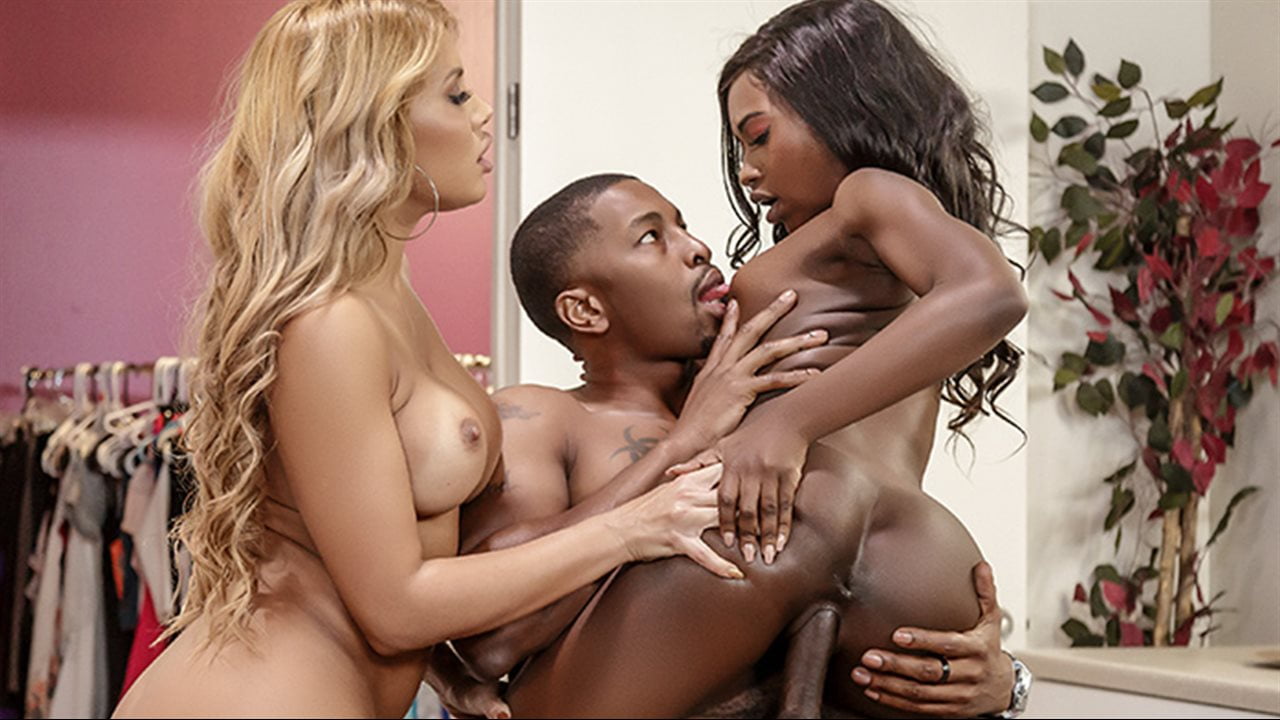 When it comes to competing in beauty pageants, Noemie and her stepmom, Mercedes, couldn't be more different. While Noemie is more than satisfied with the title of "runner up", Mercedes refuses to settle for anything less than gold. After Noemie loses out to another competitor, Mercedes thinks she and her stepdaughter should give Isiah, the pageant judge, a little talking to. Mercedes is convinced she can get him to change his verdict… a little backstage banging should do the trick!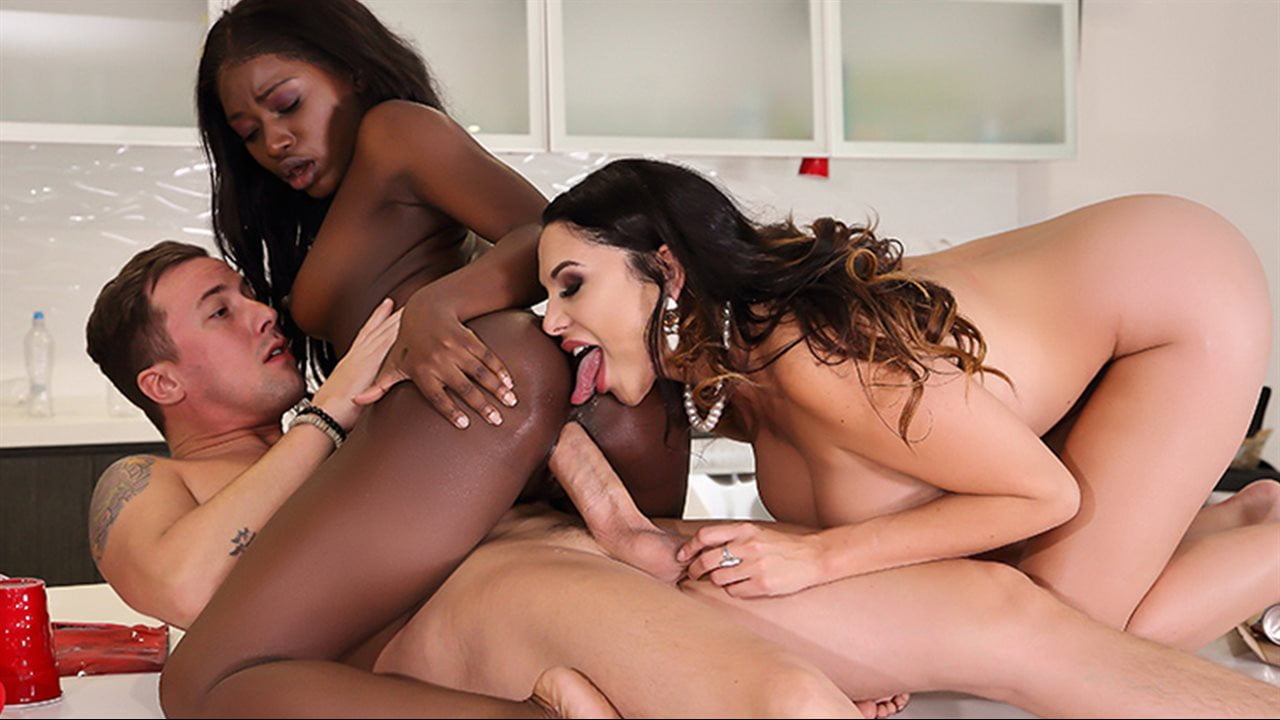 While Noemie's stepmom is out for the weekend, she and Jessy decide to throw a little college graduation celebration. The only problem is the mess left over from last night's antics got just a bit out of control. Noemie and Jessy are desperate to try and clean the place up before Missy gets home – the only problem is she decides to cut her getaway short. After catching them hastily trying to clean up, Missy decides that their rush job just isn't good enough. So she decides to soak both of them in some of that soapy water. Once Noemie's clothes start coming off, Missy eases off on focusing on the mess around them and moves on to getting dirty herself. Before long she has Jessy's cock down her throat and is licking pussy on her kitchen floor. Having Jessy blast all over Missy's face is one mess that she can get used to!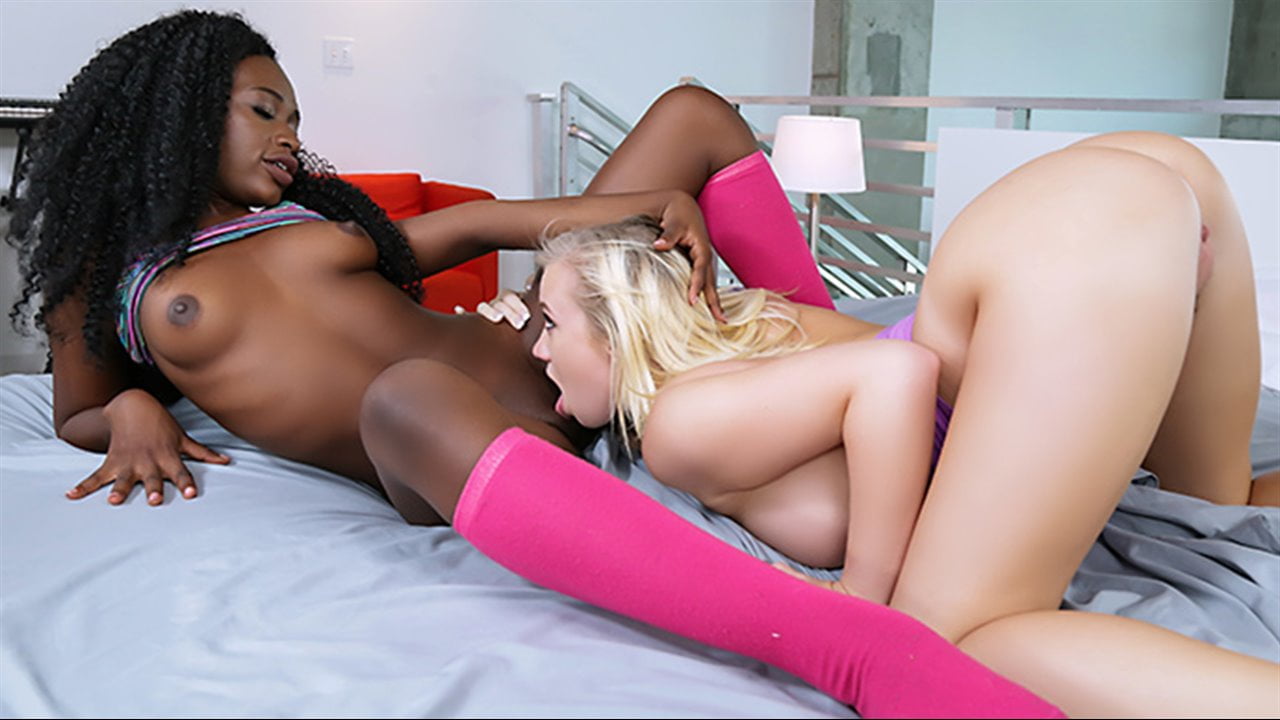 Bailey is watching lesbian porn and masturbating in her room. All of the sudden her roommate Noemie walks in to ask her something and catches her. Mortified, Bailey slams her screen shut. Noemie is curious and asks her what she's watching. When she opens the screen and sees the lesbian stuff, she gets really turned on. She asks Bailey if she's ever been with another girl, and Bailey tells her no - they both haven't. Noemie can't resist touching herself to the scene, and they both masturbate together in bed, leading into a sexy hookup that is a first lesbian experience for them both.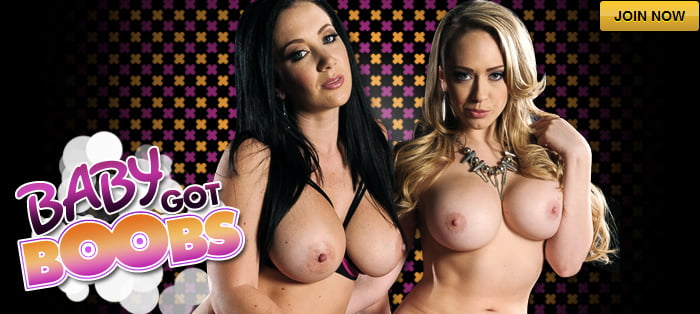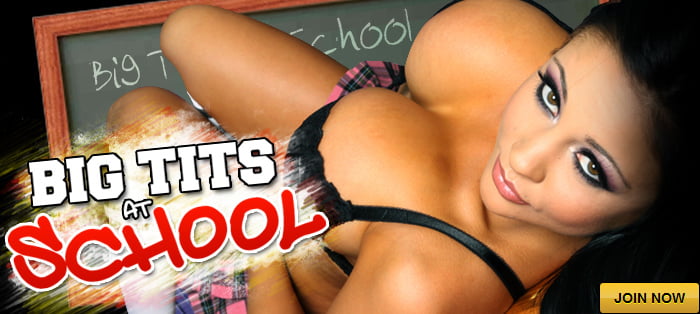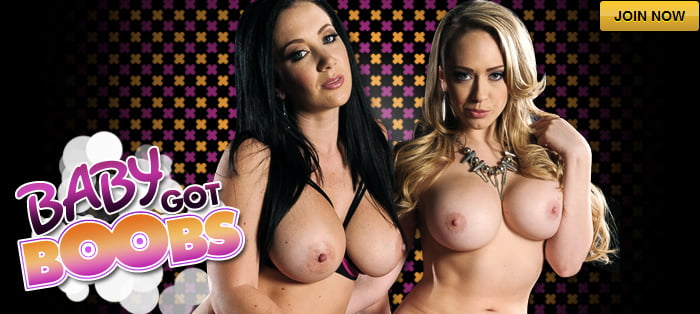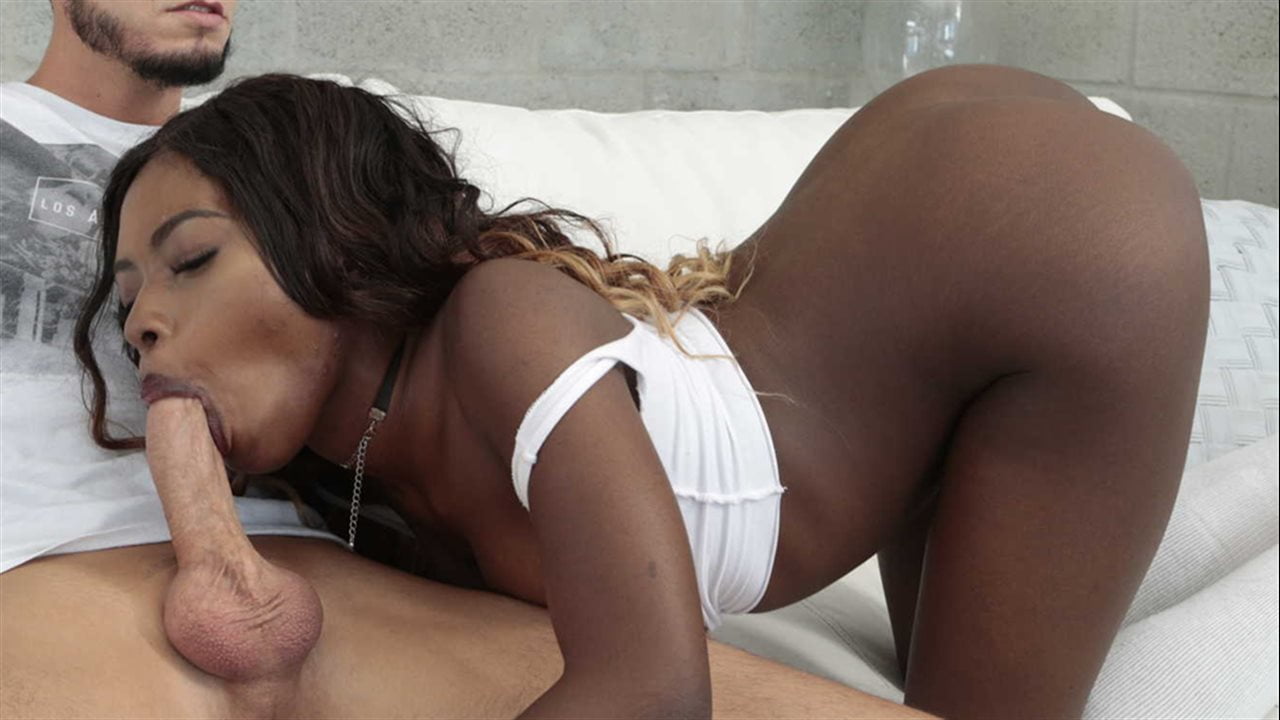 If you're an ass man, you'll want to see Noemie Bilas shaking her amazing tight booty in the skimpiest of outfits. Noemie's ass is one of the finest we've ever seen, so when we met up with her and her boyfriend Tyler Steel chilling on the beach down by the basketball course, we couldn't help but be enthralled with Ms. Bilas' beautiful butt! We watched her practice her shooting, but all we were thinking of is seeing her twerk that ass on a hard cock! Noemie wanted to practice her basketball skills, but instead of playing with balls, Tyler offers for her to play with his instead! The thing about this beautiful babe is that she's always down to suck and fuck some big cock! So even if she can't make a free throw, Noemie's real skills are that she can at least deep-throat and ride cock by shaking that big, beautiful butt!