Punky, playful, perky Proxy Paige is 114 lbs of club girl fun. Time with her will feel like time at a theme park- your head will spin, your world will get turned upside down and you will leave with a sweet taste of sugar in your mouth. Proxy has a fetish for piercings and has collected some fun ones, like the two on her lip that we imagine must feel like reverse ribbing for our riding pleasure. Her cute short hair has rocked more candy colors than tank girl. She loves pizza, the color purple, and brags she can perform some rather unusual kinky acts with her feet.
Latest updates featuring Proxy Paige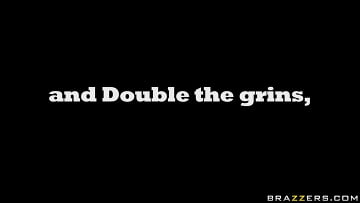 6th July
- Proxy is only going out with Jordan for his money. He's all too happy to become her sugar daddy as long as he gets laid. However, Proxy is holding out
until Jordan pays her tuition. Knowing he has a big cock, Proxy convinces her twin sister to sleep with him in order to get what she wants. In the end, every party is happy.
...Read More