Rihanna Samuel is a Czech chick, exquisitely lovely even before she disrobes. She has sweetly innocent features, and all natural curves. Her nipples and pussy just beg to be licked and sucked. She fucks with joy and passion, her enthusiasm, energy, and elation are blatantly apparent. Rihanna made her porn debut in 2009 and has performed in numerous scenes since on sites such as Babes.com. The bulk of her films are hardcore, though occasionally she forays into fetish, girl-on-girl, and anal scenes. Rihanna is one decadently hot Euro-babe, and is bound for porn super-stardom.
Latest updates featuring Rihanna Samuel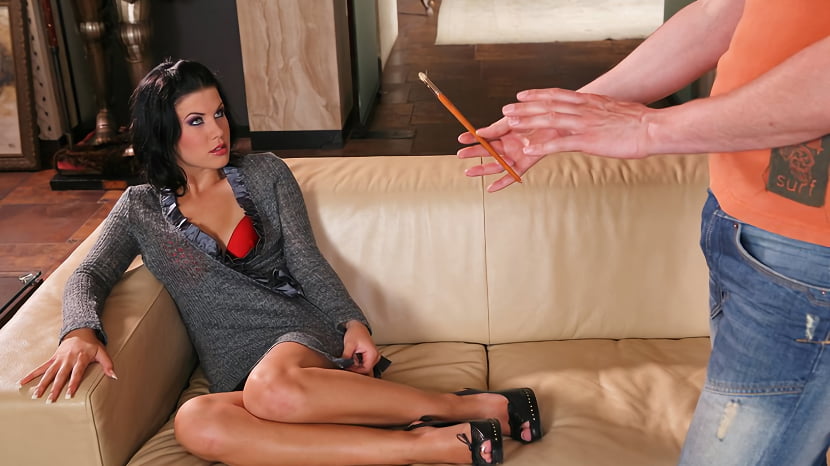 Rihanna is a wealthy princess who hires a poor peasant painter to paint a sexy portrait of her for her Prince. Under intense pressure, he is finding it difficult to make the portrait sexy enough, as Rihanna is being difficult. After getting Rihanna to pose in various positions, he suggests Rihanna take off some clothes. But Rihanna is unwilling to do so without the painter boy doing the same. She finds out the painter boy has a massive brush and a Princess always gets what she wants.