If you like your ladies fun-sized, you've found your new favorite starlet: Sadie Pop, the ultimate Latina spinner! A New York native of Puerto Rican descent, Sadie stands at five foot nothing and weighs a mere 95 lbs, but what she lacks in size she more than makes up for in skill. Ms. Pop is a deepthroat queen who loves nothing more than having a huge cock shoved right down her throat. Submissive from her tiny tits to her bubble butt, Sadie loves to be manhandled and fucked hard, and you'd be hard-pressed to find a fresh-faced starlet with a bigger smile after she's been covered in cum. When she isn't being tossed around to her heart's delight, Sadie likes to go out dancing with her friends, but truth be told, it's only so she can practice grinding for the next time she gets to sit on a big dick!
Latest updates featuring Sadie Pop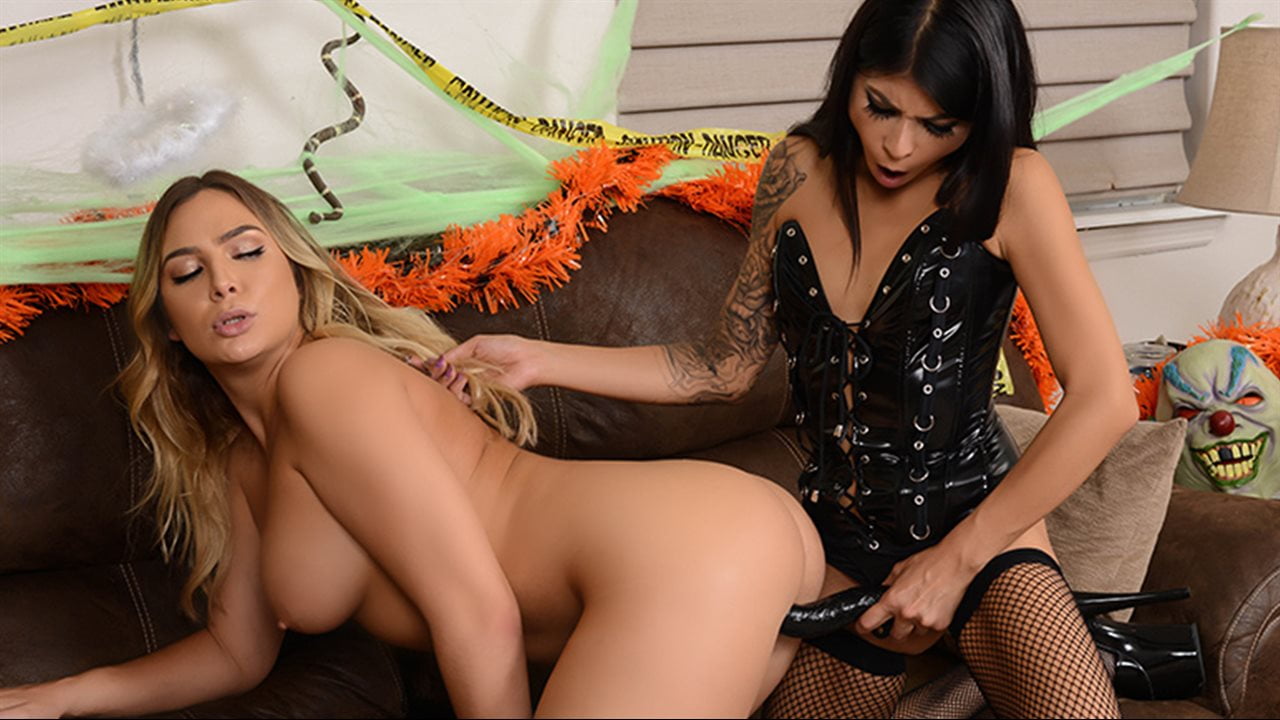 Housewife Blair is handing out candy for Halloween. When Sadie shows up on her doorstep, Blair is suspicious - Sadie may be small, but Blair's not sure if she's young enough to be trick-or-treating. So the mischievous Blair tells Sadie she'd better perform a trick if she wants any candy. Sadie gleefully agrees, and steps inside to pull off her black robe, revealing a sexy dominatrix outfit with one big strap-on. Blair is shocked to learn that the pint-sized hottie can pull off being dominant – and Sadie wants to practice her tricks on the horny housewife herself.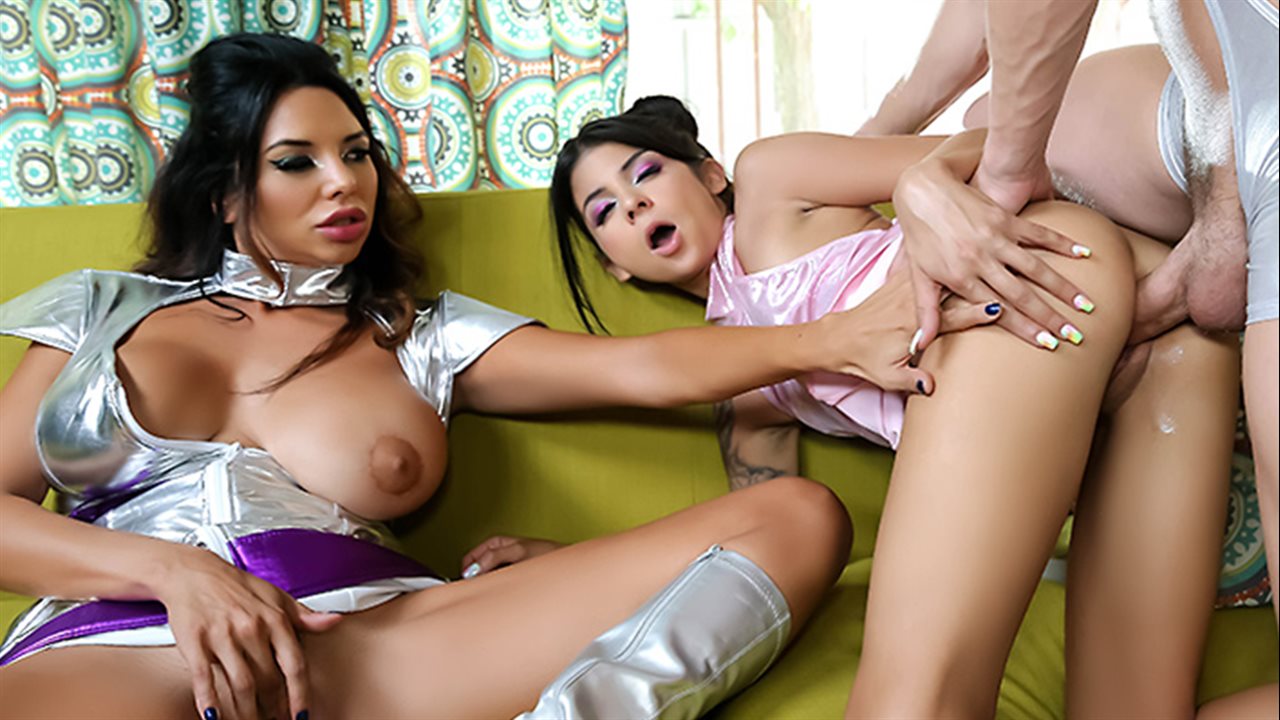 In 2035, each and every family who hasn't relocated to Mars has their very own Xander Version 3.0, a trusty robot manservant whose sole purpose is keeping his owners happy. When curious college student Sadie discovers Xander's perpetually rock hard cock, new stepmom Missy lets her in on a little secret – this bot was built for fucking.