Sandy Fantasy has been serving up the very best in lesbian porn for nearly two decades, using her stunning natural breasts, agile tongue, and kissable lips to position herself at the top of girl-girl pyramid. Hailing from the Czech republic, this blonde beauty makes regular trips to the US to taste the finest twat America has to offer, including the likes of Monique Alexander, Emily Addison, and newbie Darcie Dolce. But licking clit and fondling big tits aren't the only things that occupy Miss Fantasy's time. When she isn't tongue-deep in hot pornstar pussy, Sandy hosts yoga parties in her backyard, keeping her XXX friends fit, beautiful, and ready to fuck!
Latest updates featuring Sandy Fantasy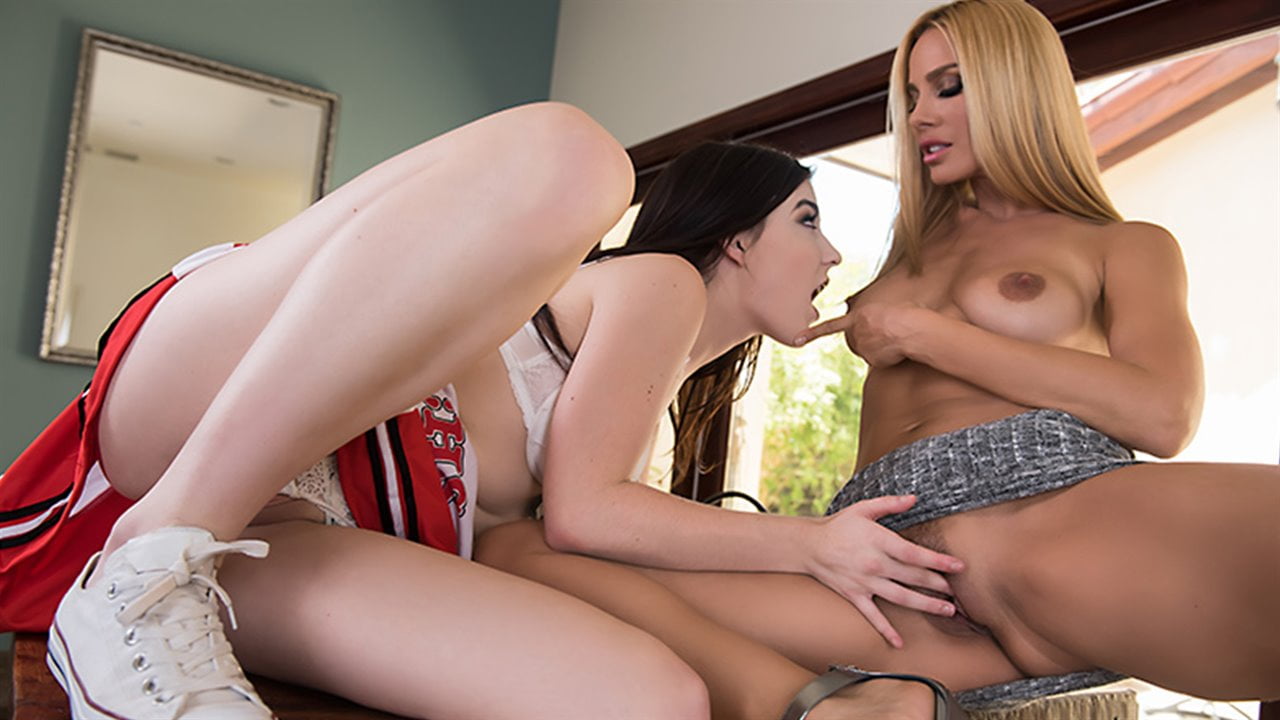 A young girl, Jenna Reid, sets up a kissing booth on the corner of the street to try and raise money for her cheer-leading squad to go to nationals. She stands there in her cheer-leading outfit with no luck. A neighbor, Sandy Fantasy, comes out to inspect the situation. She begins giving money for kisses and Jenna quickly gets herself into a steamy situation. After being lead into Sandy's house, Jenna has not other option but to accept Ms. Fantasy's generous offer to pay for her trip to nationals--with sexy conditions of course!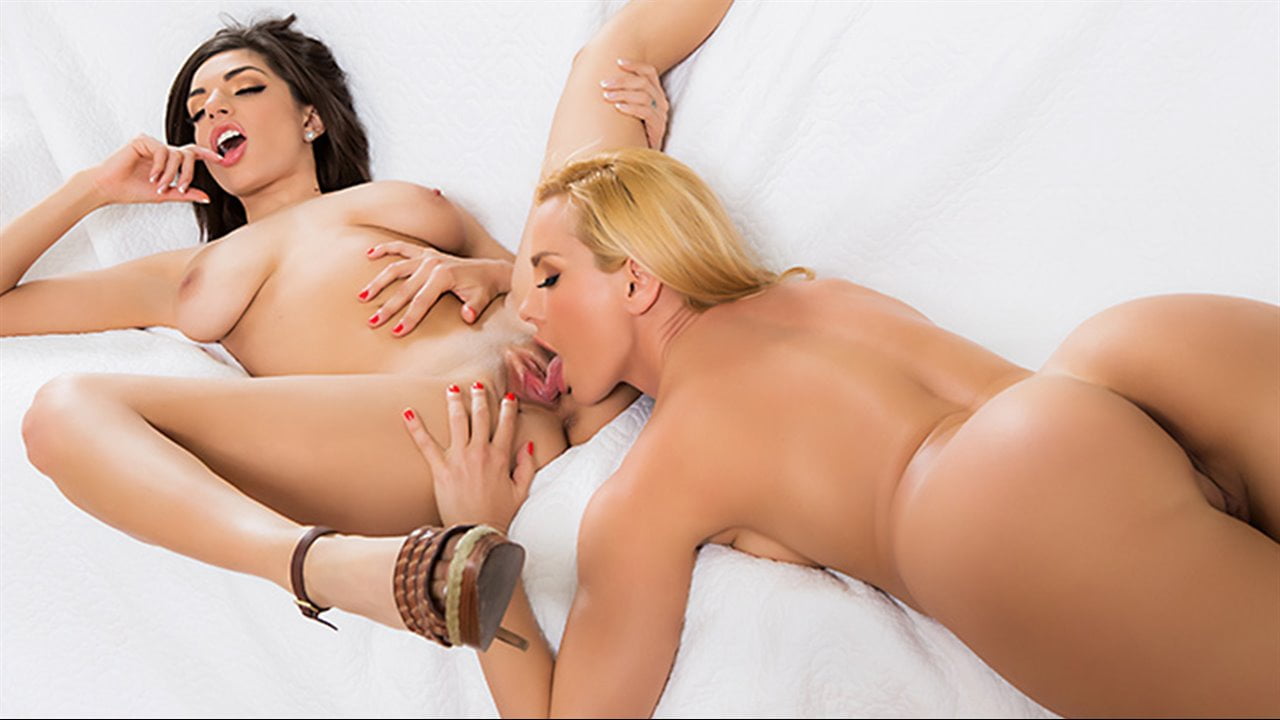 Sandy has been dating her boyfriend for awhile now, but she misses the touch of a woman. So when he leaves for work the horny bisexual takes the opportunity to watch some steamy lesbian porn. What she doesn't realize is she's watching that porn on her boyfriend's daughter's computer. Darcie busts Sandy, but instead of snitching to dad Darcie plays with his sexy new girlfriend.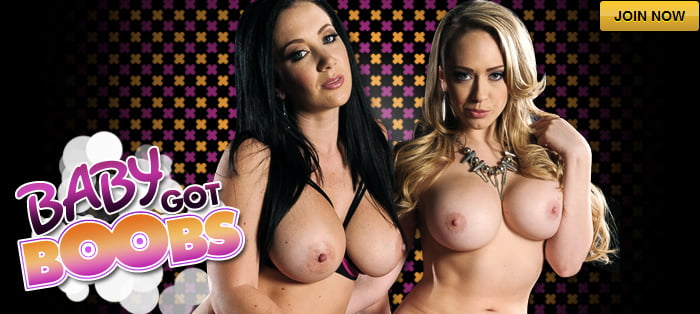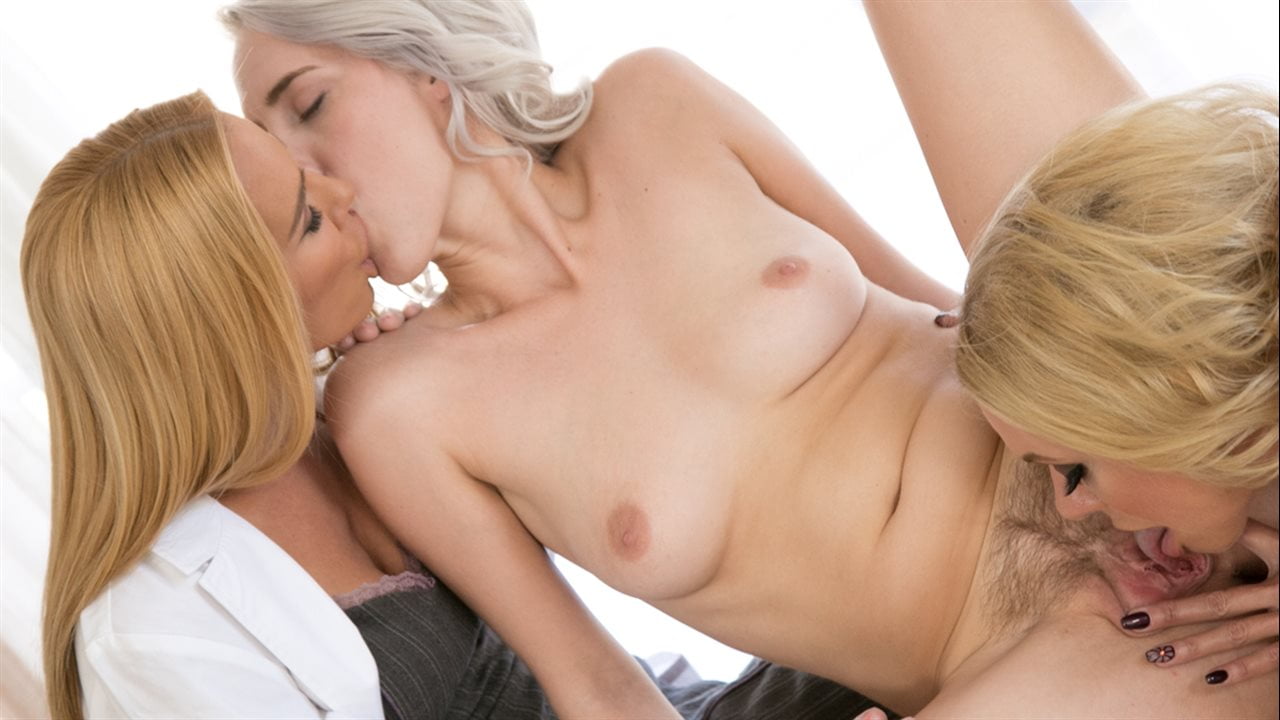 When teen Cadence Lux keeps wetting her bed overnight, stepmom Briana Banks takes her to see top notch European gynecologist Dr. Sandy Fantasy. While Briana's convinced something's wrong with the girl, Cadence acts like a typical teen, apathetic and annoyed throughout the brief consultation. Dr. Fantasy instructs the bedwetter to disrobe and lie down on the examination table. She inspects her vagina, and determines that Cadence is too tense and needs to release. She prescribes a daily treatment of vaginal stimulation, which she demonstrates in front of the concerned stepmother, thus enabling her to assist in the daughter's care. But Cadence is a virgin, and reacts with shock and confusion to the doctor's fingers in her pussy, building up pressure, making her squirt in her mother's face! But when Cadence reports feeling a bit better after using the doctor's technique, Briana insists on giving her a release too, even though Cadence thinks it's wrong to cum in front of her stepmother. Dr. Fantasy insists it's perfectly normal, Americans always overreact to this European technique. The threesome of lesbians just need to release more orgasms! Doctor's orders!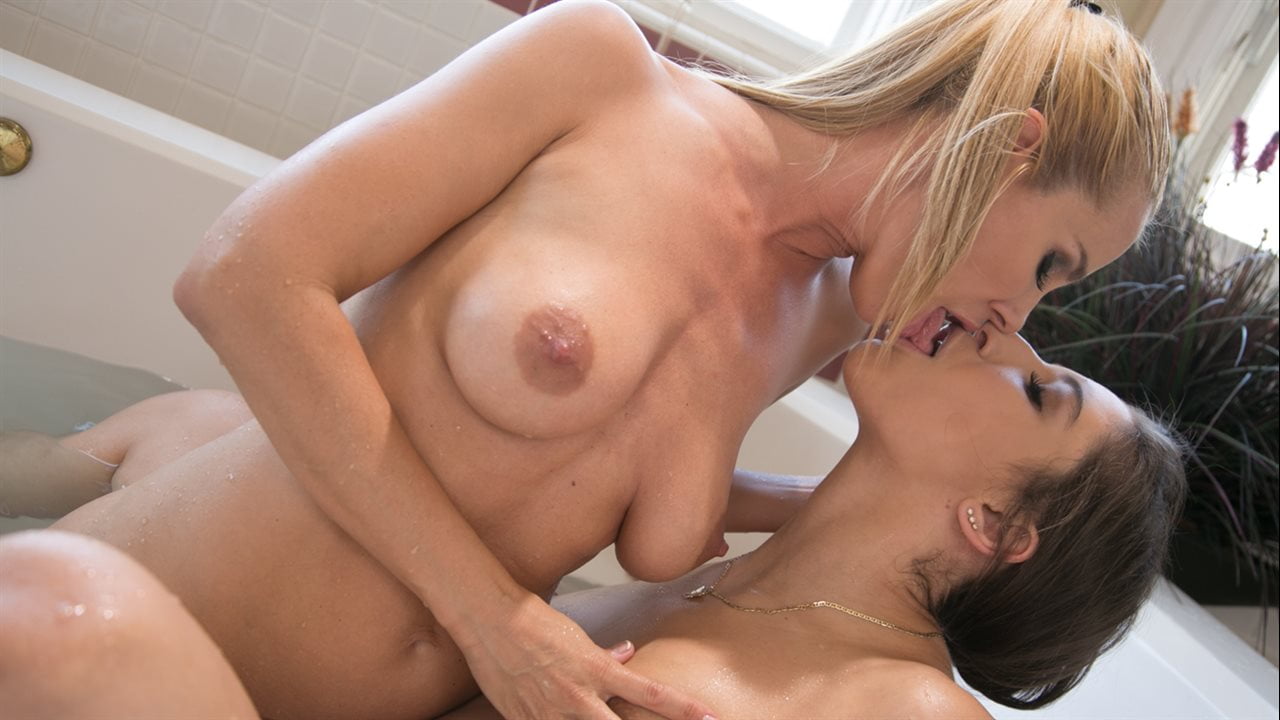 Abella Danger has been trying to scale up the ranks in the fashion industry for quite some time, she has been writing pieces to great acclaim until she gets a call to do a piece for Sandy, one of the most gorgeous models of her time. Abella jumps to the occasion and takes the job, she quickly arrives at Sandy's door only to realize she's not even there. When Sandy does show up, it's to get ready for her fashion show. She tries shooing Abella away, but Abella Begs to get the scoop to make sure her piece will make the difference. Sandy agrees to let her watch her get ready, and they go to the bathroom to fix Sandy up. Abella asks her questions but it's clear Sandy will help her if she drops her pants and does everything the older woman asks of her. Abella catches on right away, telling Sandy she'll do anything it takes to make it. Sandy instructs her willing young lady to take off her shoes. Soon, Abella is naked and sucking the model's toes until Sandy makes Abella eat out the gorgeous older woman's wet MILF pussy like a real pro. Abella can't believe what is happening but, her eagerness leads her to give Sandy one of the best orgasms she's had in a long time, taking care to give her a banging she'll never forget. Or will she?