Latest updates featuring Sexy Vanessa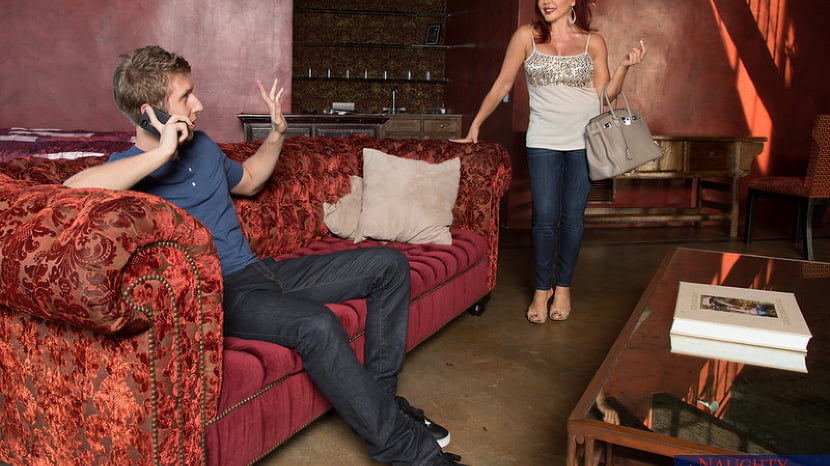 Danny got roped into going on some retreat in the middle of nowhere with his buddy and his girlfriend, and his buddy's mom, Sexy Vanessa. While his buddy's out hiking with his woman, Danny's stuck inside trying to figure out what he's going to do with his friend's mom, and he accidentally walks in on her putting on lingerie. The redheaded MILF wants to have extra-special fun with Danny while her son is out, so she pulls out his cock and sucks on it, then lets him fuck her until he cums on her!
It seems as if Argentina is another place where women dream about big black cocks. We had a married cougar, Sexy Vanessa, come in after she found us online. Why did she show up? Where do I start? Her husband would rather spend nights at office than share a bed with her. Oh, and he's white with a cock that's barely bigger than the diamond ring on her finger. As you can tell, after 25 years of marriage the chains of matrimony get broken when Rico Strong enters the picture and makes Sexy Vanessa finally feel like a true woman. Sexy Vanessa's body feels a true man's hands and you can almost hear her husband's heart begin to crumble. Sexy Vanessa lives up to her name by licking and sucking every inch of Rico's gigantic black cock. Sexy Vanessa's husband must have been crunching numbers as his wife was getting her pussy slammed into by a cock younger AND significantly bigger than his own. Rico took liberties with that 59-year-old cock hungry milf. Sexy Vanessa rode Rico's big black cock until her bombed her pussy with several ounces of nut sauce. Sexy Vanessa left the place with a vagina that will never , ever be the same again.
Vanessa calls her neighbor Christian over to help her clasp her necklace. She is constantly calling him to do minor tasks for her. He asks why she doesn't ever get her husband to do these tasks? He is always gone on business of course, leaving her alone. Christian goes to leave, but she wants to thank him for being so nice to her. Who can resist a gorgeous wife like Vanessa?