Many pornstars have long stories about why they got into the industry, but Sheena Rose is not like many pornstars. This super-horny, tatted-up alt tart is truly one of a kind! She simply got tired of "fucking for free". Porn was a natural progression for the fiery redhead, who very proudly describes herself as "a little ho" even before porn, when she was working as a stock girl at Walgreen's. These days, this hard rock and hip hop-loving badass has become a household name in the industry, very quickly garnering back-to-back "Starlet of the Year" nominations. But Sheena has never been one to waste what she's earned, and has already used her notoriety to advocate for causes like cancer awareness, research, and treatment. So she may have a filthy mouth and a dirty mind, but as nasty as Sheena Rose loves to get, she will always have a heart of gold.
Latest updates featuring Sheena Rose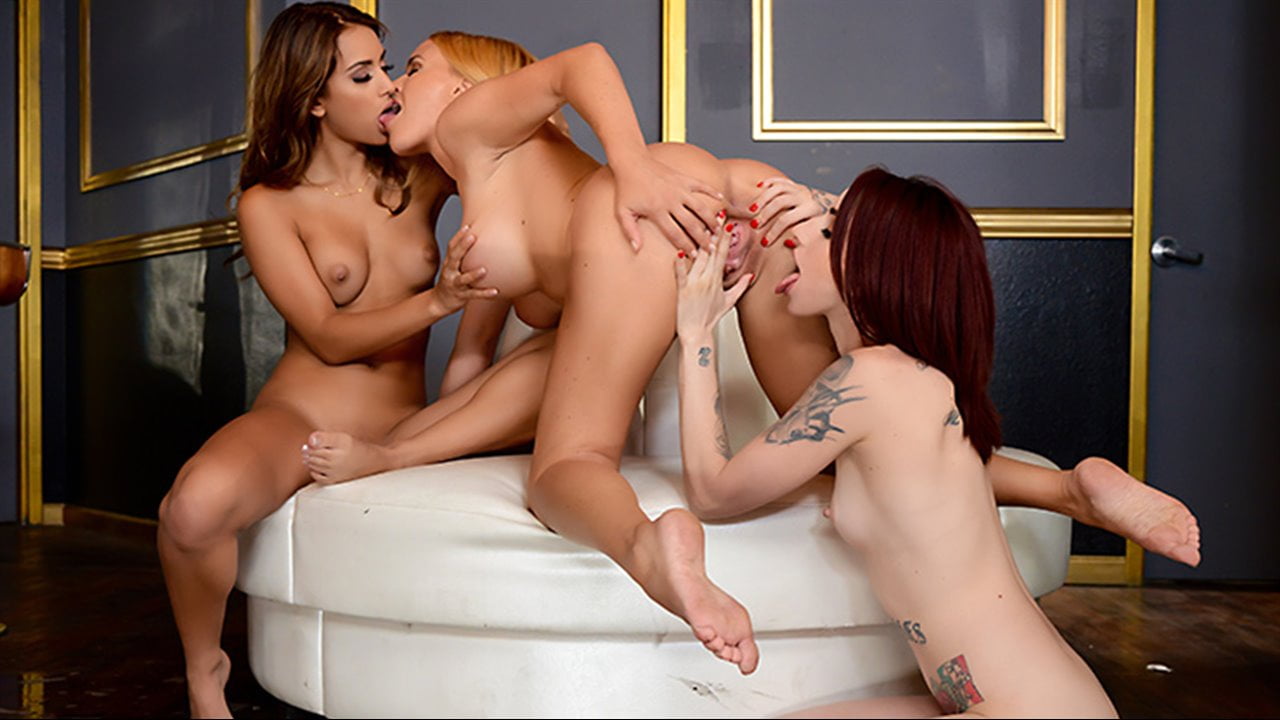 Krissy's boyfriend's sports bar is replacing the billboard featuring her to feature 2 young, hot barmaids. Krissy is livid when she sees the very girls replacing her fooling around instead of working. She sets their tight asses to work by making them scrub the floor while she watches.  Sheena and Uma are cunning and keen and know that Krissy just wants to suck and fuck their tight little pussies and Sheena and Uma love a good naughty fuck.