Sheridan Love is living a dream-come-true. A huge fan of porn for years, "Sher-Bear" (as she is known to loyal fans) very quickly became an adult entertainment aficionado of the business. However, it was only after she watched stars like Jesse Jane and Belladonna in the now iconic Pirates series that she became inspired to join up. "I just thought... fuck it!" she says, and the next day made moves that led to her to becoming a top name in the industry. Of course, the adult game isn't the only thing near and dear to Sheridan's heart. She's also a huge fan of anime and sci-fi flicks; the cheesier the b-movie, the better! She even watches them on her phone during her daily trips to the gym. If you want a fun full-on workout that is as entertaining as it is satisfying, check out the bouncy, bubbly Sheridan right now. As her name suggests, you're bound to fall in Love!
Latest updates featuring Sheridan Love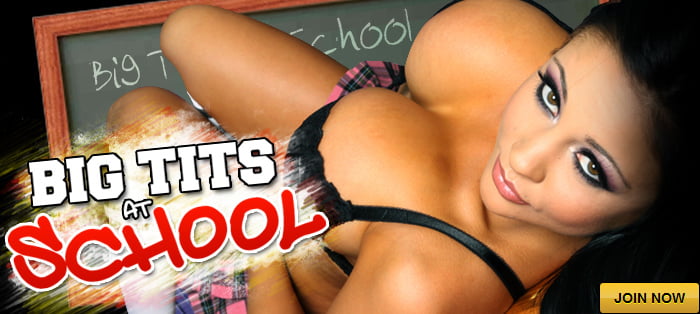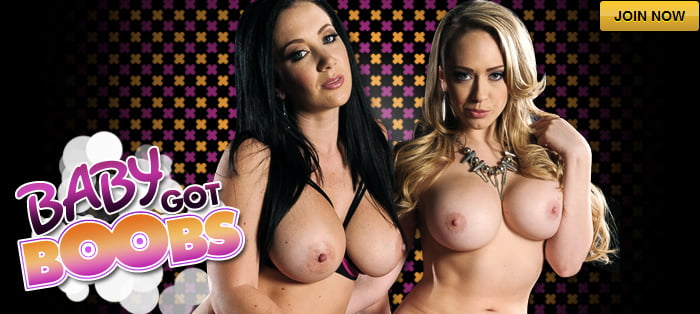 Sheridan Love is always a lot of fun. She treats her visits to SCORE like a holiday. Sheridan has a great sense of humor and enjoys herself whether the camera is on or off. She enjoys feeling a part of the big boob community. At the recent winter '14 AVN Expo in Las Vegas, Sheridan signed copies of her two cover issues, March '14 and Holiday '12 SCORE and posed for fan pictures with them in her hands. She is clearly proud of being a magazine covergirl and knowing that those issues were on racks in thousands of stores around the world. You'd be hard-pressed (and hard) to find a cocktail server as busty and as shapely as Sheridan. This set of pictures brings that thought to life. Shaken, always, not stirred! "If I wore baggy T-shirts, you would think I have a big belly because my boobs stick out so far," says Sheridan, describing what Daphne Rosen once called "The tent effect." That phenomenon doesn't happen in that tight dress Sheridan wears, and later takes off, in this pictorial.
She's a baby-doll beauty with big boobs and a bubbly, bigger-than-life personality. Her figure is the template for an hourglass. Sheridan Love is a busty toy lover. Sheridan's bottom, like Daylene Rio's rear-end, is also a booty-lover's sex dream. "I'm so proud of the way I look that I don't mind going out and flaunting it," says Sheridan. The world's a better place for it. The flaunting is a good thing and even better when girls do it at SCORELAND. "If you've got it, flaunt it. I want guys to look! I either need to have things that lace up or halter tops or an outfit with stretchy material, like this one. I've had big boobs since I was little, so you just kind of learn some of this stuff.
Busty brunette Jayden Jaymes is in the mood for some lesbian love. Fortunately, she's got the plush, voluptuous body of huge-titted BBW Sheridan Love at her fingertips! Jayden worships Sheridan's massive boobies, drools on her soft globes and eats the plump princess' shaved, pierced pussy. Sheridan returns the favor by going down on Jayden's hole while the sexy slut buzzes her clit with a vibrating wand. The two dark-haired beauties caress each other until both of these Sapphic sweethearts reach a sensual climax.