British bombshell Stacey Saran has a few things going for her: big blue eyes, silky champagne hair, and a pair of big fake titties you'll never forget. Getting her tits blown up into the E-range soon after landing her first stripping gig, Stacey set herself up for a long and successful career in hardcore smut. Damn near ready to explode, Stacey's platinum tits are among the firmest boobs you'll ever see. And now that she's a full blown pornstar, shooting for the biggest studios in the business, you can watch her titty-bop her way through over 100 steaming hot scenes. So if you like them blonde, bodacious, and bountifully buxom, pull up your chair and press play, because Stacey Saran is about to jug-fuck her way deep into your soul.
Latest updates featuring Stacey Saran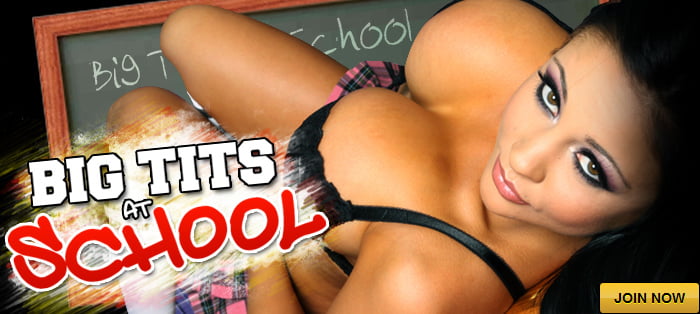 Blokes do go crazy for their football, and today's passenger Seth was no different. The moment he jumped in my cab, Mark started up with the banter, and his charm had me melting in my seat, and admitting to all kinds of naughty things, like my taste for outdoor sex. When it turned out we'd arrived early, the only way to pass the time was to drive off to a quiet spot where no one could interrupt our public sex. Seth buried his face between my big breasts, sucking on my nipples and motorboating me, before I pushed him back on the bench and started to give him a blowjob. I used two hands to deepthroat and gag on his rock hard cock, and sucked on his balls. I enjoyed Mark's oral sex skills when I lowered my ass on his face, he licked me to a facesitting orgasm while I grinded my wet pussy on his lips. My taxi's cams rolled as Seth pounded me so hard the cab rocked on its suspension, before he pulled out and shooting his load all over my huge fake tits!
I don't normally have customers as cute as the tattooed bombshell Jade Wilson who jumped into my cab today. We started chatting about the first date she was about to go on, and her nervous tension. I was only trying to be hospitable when I commented that it's always best to have a good cum before you go on a date, but Jade took it as an offer for some lesbian sex. Since she looked like fun I pulled over in my secret spot and joined her in the back seat for a smooch. Jade was a bit nervous to have her pop her lesbian sex cherry with a chick she'd only just met, but my teasing hands caressing the insides of her thighs got her in the mood. Jade and I ripped off our shirts and got our huge fake boobs out, Jade licked and sucked on my nipples until I my pussy was so wet I couldn't stand it. For her first ever time having girl/girl sex, Jade knew her way around a clit, licking and fingering me to the brink of crazy intense orgasms!