Latest updates featuring Stephanie Wylde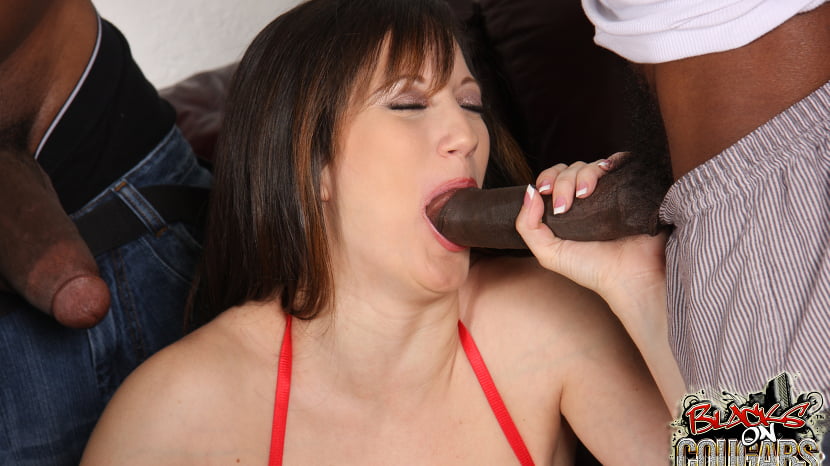 When you're a white Cougar who has real boobs as big as mine and ass for days then getting black men and thier big black cocks isn't difficult at all. The older I get the more I fully appreciate the stamina young black guys have since white boys run out of gas within seconds. Before I dined on three black cocks I wanted to prepare myself for the onslaught by fucking myself silly with a dildo just to make sure my pussy could welcome all that black goodness. Take a good hard look at the three ghetto thugs that are about to rip me apart and you get the picture as to why my white pussy is a now only a warm garage for stiff black cock. Shorty Mac, Ice Cold, and Justin Long each took turns making me worship their monster black cocks and I could tell I'm not the first cougar they've taken to the interracial sex limit. Hopefully they'll be back for more and judging by the huge cumshots (which nearly caused me whiplash), they will be.
Stephanie brings her big round tits and ass into our gloryhole, and decides to show us that she is ready for some steamin' thru-the-hole action! She gets naked, starts lathering up her pussy, and just like magic, her partner appears in the form of a huge black beef stick. She goes right to town chowing down on this lengthy slab of black flesh, and just has to have it inside her fertile valley of pleasure. She of course finishes it back in her mouth, and quickly swallows the evidence of her expert cocksucking skils!