Sometimes a British escort gets such good reviews and becomes so well known for her professional style of fucking that we feel it would be a disservice not to showcase them here for you at Brazzers. This Blonde haired, Green eyed thoroughbred fuck filly is touring her wares for us all the way from Leicester, UK. A highly reviewed and high profile companion for the English fellows, Tamara has a secret flirtation with exhibitionism and enjoys stripping and exposing herself wherever she thinks she might get away with it. Always delighted with being naughty, Miss Grace has flown everywhere from America to Dubai sharing her fabulous courtesan skills. Check out what the secret pleasure pros of the UK look like in action in video here.
Latest updates featuring Tamara Grace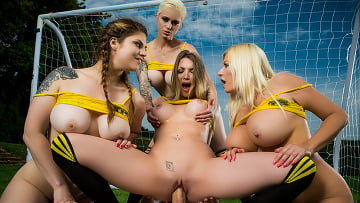 9th July
- Team Tits isn't going down without a fight! Lucia, Michelle, Mila and Tamara have the racks to change the game of football forever.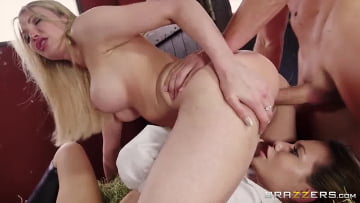 24th August
- Subil has finished her riding lesson for the day - or so she thinks. Her teacher Tamara leads her into the stables where Mark Rose is waiting with a h
ard dick. Tamara wants to teach her shy student how to suck and fuck like a pro. Subil watches her teacher give an expert blowjob and soon she's ready to give it a try. With a little guidance and a lot of dirty talk, Tamara brings out the slut in Subil.
...Read More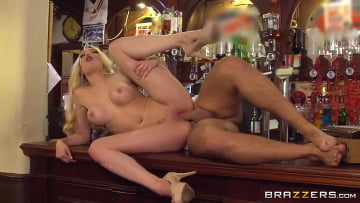 13th August
- Having worked at the pub for most of her adult life, Tamara Grace has seen a lot of barflies in her time who all compliment her on her wonderful, succ
ulent rack of sweet titties. But Tamara may have met her match when her bar hand Keiran Lee charms her pants off--then sticks his dick in her of course!
...Read More
5th July
- Lexi isn't the best employee, and her supervisor Tamara doesn't really like her work ethic. The thing is, Lexi has other hidden talents, and she's goi
ng to show her manager and her supervisor just how hard she can work.
...Read More