First things first: it's pronounced "E.V." In a world of Eves and Evies, the adorable Yhivi decided to make her mark special from day one, after switching from bagging groceries to hosting her own sexy cam site. Now, she's becoming a household name, thanks to her Selena Gomez-meets-Emilia Clarke looks, her delightful smile (which gets wider the harder she's fucked), and her chilled-out style. Then there's her plump natural tits, a bubble butt that doesn't quit, and a perfect little slit wet for every dick! But cocks aren't the only thing young Yhivi rides well; she also drives traffic to her social media channels, and has become an internet darling in the process. So even though you won't find Yhivi flexing at the gym, you will see her online, exercising her other passions, like vegan cooking, sustainable living, polyamory, and music. Not only does she fiddle a mean skin flute, she can also pluck a banjo, strum a guitar, and rock an accordion. Of course, her favorite music is that orchestrated between the sheets, particularly in a very specific variation of doggystyle. How specific? You'll just have to watch more of Yhivi's hot videos to find out! Poor you.
Latest updates featuring Yhivi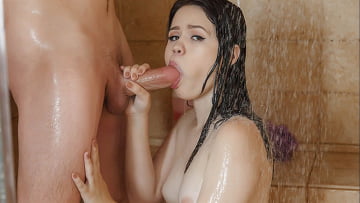 13th June
- Yhivi and her girlfriend have made up after Yhivi was caught blowing her girlfriend's brother. But Yhivi is still feeling curious about guys. She's al
ways thought of herself as a lesbian, but now she can't stop thinking about Jessy's dick. So when he joins her in the shower she lets him stay. Who knows how far she will go this time?
...Read More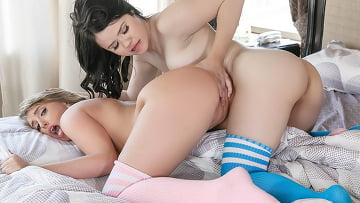 3rd June
- Yhivi's always been with girls, but that doesn't mean she's not curious about guys. Her girlfriend Harley has no idea Yhivi's been having these naught
y thoughts, until she walks in on Yhivi blowing her brother Jessy! Now Yhivi needs to prove she likes girls, and the best way to do that is by scissoring Harley's brains out!
...Read More