Latest 'Huge Tits' updates from Brazzers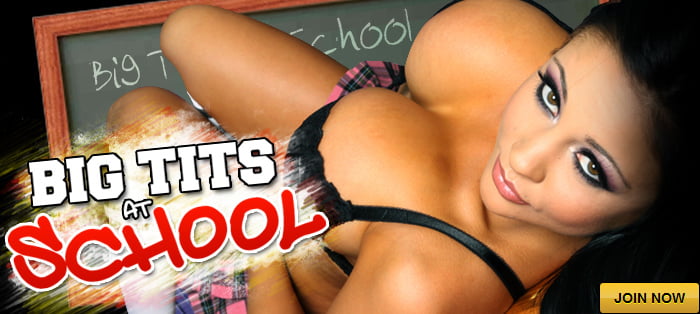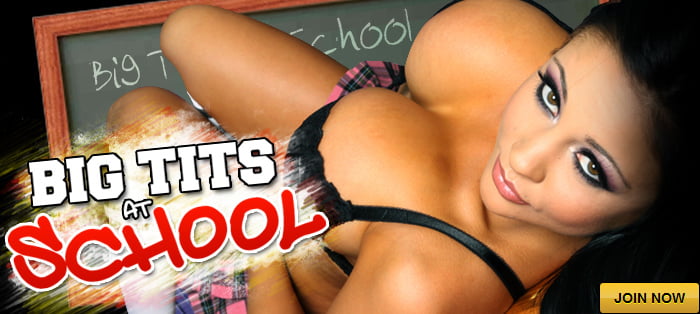 If Alura Jenson's stepson Robby Echo flunks his exam he'll be living at home forever! So this busty blonde MILF decides it's time to get him out of bed anon his way to higher education any way she can – even if it means fucking him in the shower! With his rock hard cock just inches away, Alura drops to her knees and wraps her huge fake tits around his cock for a thorough titfucking! Taking her to his bedroom, Robby gets a mouthful of her tight mature pussy before stretching it out with his big dick! Unfortunately, he glazes her face in a warm load just as her husband walks in on them. Looks like Robby's going to need to find a new place to stay!
When Angela got married, her husband had her convinced that he wasn't the jealous type – he had no problem with his wife fucking other guys for work! However, like most men, he couldn't deal for long and filed for divorce. Being a successful porn star, Angela doesn't want any of her ex's assets – she's got plenty of her own money. She just wants to fuck hot divorce lawyer Xander… and have her ex-husband film it!
When Sean moves into his new neighborhood, it doesn't take long for him to be welcomed by the sexy neighborhood slut Eva. She brings a whole new meaning to the term 'welcome wagon' as she shoves a delicious muffin in Sean's mouth and invites him to climb aboard her. The two enjoy a hot and scandalous fuck all throughout the house as Eva coaches him in how to give it to her hard and dirty. Worried about her husband catching them? No need, he knows exactly what his wife is up to and is more than happy to share with the neighborhood.