Sexy Texan Giselle Palmer had life all mapped out with a college diploma and a career-in-waiting when the brainy southerner realized it was porn that held her heart! By running a successful camming business, the all-natural bisexual babe was able to save enough scratch to get her blonde self a plane ticket to the AVN Expo in Las Vegas, where she could meet with real-life porn producers and peddle her fleshy wares--and it certainly paid off. As soon as industry insiders got a look at this American babe's big bouncy natural tits, thick curves, and bright wholesome smile, they knew they'd found a superstar-to-be! The hot go-getter shot her first scene the very next day and the rest, as they say, is porn history. An admitted dweeb, Giselle has lots of geeky talents like computer programming, but her favorite way to pass the time is with a sloppy deepthroat blowjob. Help welcome the beautiful Giselle Palmer as she makes her Brazzers debut, and shows us what a Texas Rose is truly made of!
Latest updates featuring Giselle Palmer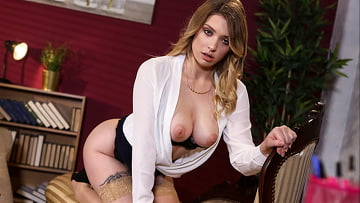 14th April
- Officer Danny is mandated to attend counselling as part of his probation. He sits down with Dr. Palmer and tells her about his sex problem. Intrigued,
Dr. Palmer can't help but rub her wet pussy as she listens to Officer Danny talk. Dr. Palmer helps Officer Danny reenact the sexy incident that led to his probation and prescribes the solution to his woes; a visit to her office for a daily dose of sex!
...Read More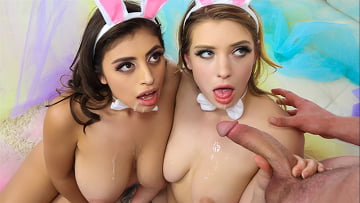 30th March
- Ella and Giselle are playful pets that just want to have a little fun. When Van Wylde arrives they get busy doing what bunnies do best!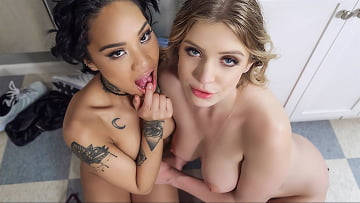 2nd February
- Charles is hard at work scrubbing the bathroom, when Giselle and Honey stop in to freshen up. Listening to tunes, Charles doesn't realize he has compa
ny until he sees Honey changing through a hole in the stall door. He can't help but slip his hard cock through the hole and horny Honey is eager to swallow it up. Giselle fixes her makeup until she realizes Honey is having all the fun. Looks like Charles might have to clock some overtime tonight!
...Read More