If you like your Latinas with huge juicy asses, ruby red lips, and big fake tits, then Marta La Croft is the woman for you. An active competitor in the IFBB (International Fitness and Body Building) circuit's bikini category, Marta takes her body seriously. Also a working personal trainer and fitness model, Marta's tight bod is toned where it needs to be, and soft in all the right places. With an incredible pair of 36E's and a booty to match, she's got the kind of hourglass figure that Latina lovers dream about, and her long, smooth, silky black hair is like the cherry on top of a super sexy sundae. Marta got into the fucking on film business when she realized that her favorite part of going to the gym was all the attention she got for showing off her body. Rapidly taking the Spanish porn world by storm, she's now set her sights on America, and we're only too happy to help her make the leap into the big leagues!
Latest updates featuring Marta La Croft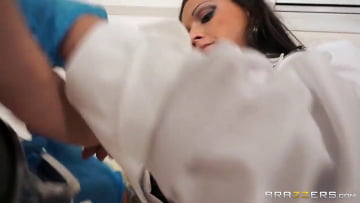 16th November
- With her emergency patient clinging to life, Dr Marta la Croft did everything she could to keep him hanging on. Dr. Marta tried her a course of CPR, b
ut when that didn't work, she unzipped Pablo's pants to administer some mouth-to-cock resuscitation. Marta's patient perked right up, and rallied fast enough to fuck her right there on the examining table. Marta sat her big latina ass on his face, so he could lick her pussy, clit, and asshole. When she couldn't wait any more, Marta rode his cock, then bent over the table where Pablo made her thick booty shake with every hard pump.
...Read More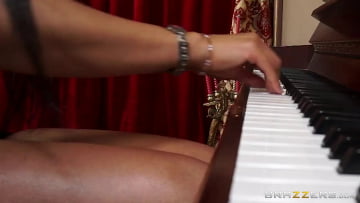 17th July
- Marta La Croft is a gifted pianist with a big concert coming up, and she's really stressing out about it. Her manager, Pablo Ferrari, wants her to do
her best, so he busts out some of his most controversial teaching techniques to relax her. First, he massages her shoulders and big fake tits as she plays her piece, and pretty soon she's so horny that she's forgotten all about her concert! She sucks his cock, and titty fucks him until his dick is rock hard and ready for her tight pussy. She fucks Pablo hard and then takes a load of his jizz right in her pretty mouth. Pablo might be a little unconventional, but dammit, he gets results!
...Read More