Brunette Euro babe Mea Melone has a whole lot of personality and an in-your-face energy that few can match. She's an intense performer who gets herself tied up in all sorts of crazy positions as she spreads her shapely legs to display her perfect pussy from every angle. But before Mea was the hardcore slut she is today, this lovely lady was just a sweet Czech princess, grooming horses, skiing in the alps, and studying hard at school. One day, totally out of the blue, Miss Melone decided she needed to break out of her shell and go on an adventure, so she did the craziest thing she could think of! She stripped out of her good-girl attire to shoot some glamorous nude photos, and from then on she was addicted to anything racy. In just a few short months she upgraded to hardcore pornography and realized that each new dick was a journey of its own, so she set out to test as many as possible. As it turns out her new hobby is incredibly profitable, and she's made a career out of getting the world off one cock at a time!
Latest updates featuring Mea Melone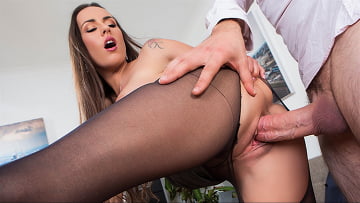 1st December
- It's the biggest pitch the firm has to give this year. Freddy is feeling nervous, until he realizes that the client is his wife's sister, Mea. Mea bec
omes a bit distracted during the board meeting, finding her brother-in-law's hard dick much more interesting. She sucks him off underneath the table, while his partner doesn't have any idea of what's going on. Mea decides that she needs a one-on-one to seal the deal with Freddy, and this merger is going to have to include her getting fucked on the boardroom table.
...Read More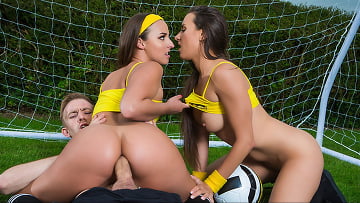 9th July
- Team Booty is ready to dominate the field! If you love ass come watch Amirah and Mea bounce their booties as they tease referee Danny D.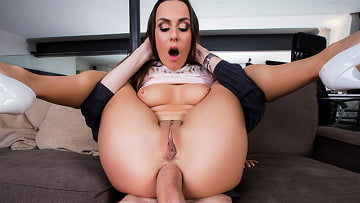 17th April
- In the epic finale of Lost in Brazzers, Danny D is desperate to get back home to his beloved girlfriend Mea Malone. But leaving the Brazzers Universe
isn't that easy, and after a rough and tumble fight at Brazzers Headquarters. Once home, Danny remembers why he was so eager to get back when Mea Melone gives him a real world fucking, the ferocity of which tears at the very fabric of existence.
...Read More
17th September
- The Mathletes have taken over ZZ Academy and are wreaking sexy havoc on the entire school! Now it's up to undercover teacher Danny D to infiltrate the
gang of ruffians, but to do so he'll need to prove to co-leader Mea Melone that he can fuck like a champ.
...Read More