We are not certain what it is about French women and exhibitionist tendencies, but we found them to often be quite eager to get that thrill from getting naked in public while we were visiting on tour. Nikita seemed especially delighted with the opportunity for indecent exposure, and became wet as a deckhand whenever we discussed the idea of getting caught. Starbucks runs were especially difficult for the crew because she would let her skirt ride up while she 'adjusted herself' every time she became bored waiting in line for cappuccino, never mind how her skirt would just 'accidentally fly up' while crossing the street. I honestly don't think she wore underwear once unless asked to for a scene.
Latest updates featuring Nikita Belluci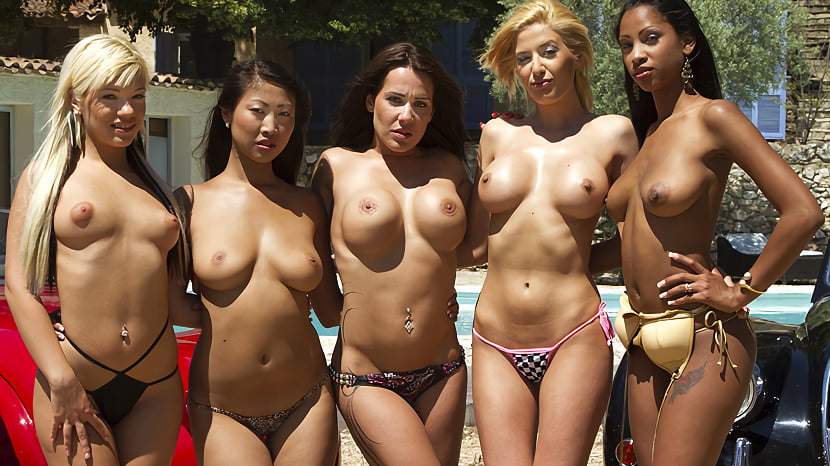 Bored out of his mind on an educational trip to a castle, Keiran notices Nikita, another disinterested tourist. The two of them decide to take off, leaving Christoph to try and cover for their absence. When Angell the tour guide finds the missing couple, she makes up her mind that there's room for one more on Keiran's cock, and the three of them learn the true meaning of "Menage a Trois"!