The only thing more entrancing that Nikki Knightly's eyes are her gyrating hips. Born in Pasadena, she had always been extremely comfortable with her insanely fit body, going so far as to send friends nude pictures of her tight ass and perky tits - for fun! Nikki had wanted to be a model more than anything, but the constant praise she would get from boyfriends commending the slow, sensual way she moved her body during sex had her rethink her path. Eventually this redheaded indie chick from California brought her untamable technique to the big leagues, but not without a bit of creative intervention. Nikki's creative direction heavily dominates every scene she's in, be it in porn or stand-up comedy. "I'm open to most things" she says, whether it's a stiff dick or art based her on-screen performances, there's something uniquely identifiable about everything Nikki touches. Keep up with this tiny hottie's innovative sexual escapades right here at Brazzers.
Latest updates featuring Nikki Knightly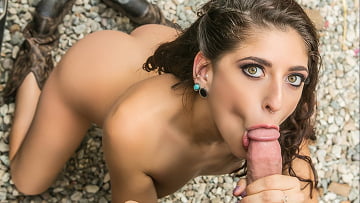 6th November
- It's day two on the orchard for Nikki who's just a dreamer working her way across the country. Day one was spent picking up fruit and the farmer's son
. Today, Nikki gets back to work but it's not long before she's falling into the arms of real owner of the orchard. Ripe for the picking, Charles is exactly Nikki's type—a strong man who can show her a thing about some under the hood mechanics. Is it bad form to fuck a guy and then his dad? We certainly don't think so! Plus, when you're as hot as Nikki, why would you pick one when you could choose both.
...Read More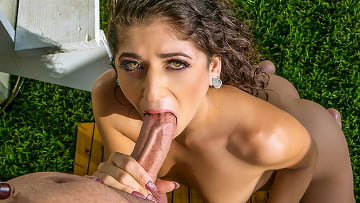 25th October
- Nikki is a travelling-hippy-type, hitch-hiking her way to the next great adventure. When she stumbles upon an orchard looking to hire workers, she's a
welcome sight and hired immediately. For a little room and board, Nikki works hard all day picking fruit side by side with the owner Van. When the day is over, he points her in the direction of an outdoor shower where she can get cleaned up (and then he can get her all dirty again). She was hoping for a hot meal and shower, but what she got was way more satisfying—a hot guy to get her dirty and a big dick to fill her up.
...Read More