With a supermodel body, a jaw-droppingly beautiful face, and a hunger for cock like none other, it's no wonder that Gianna Dior's porn talents are off the charts! In the first months of her adult film career, this Italian and Native-American beauty with the stunning smile and legs for days found herself at the top of every male pornstar's list of babes to work with, and they all gave her better than full marks! Brazzers' own Keiran Lee said after their first scene together, "she got a 11/10 from me." Coming from the man with the million-dollar dick, you know that means a lot! Gianna is just as hot when it comes to the ladies, jumping in face first to slide her sexy, little pointed tongue deep in their pussies and rim their asses too! Watch this gorgeous starlet turn the sexual tension up to eleven in her scenes below.
Latest updates featuring Gianna Dior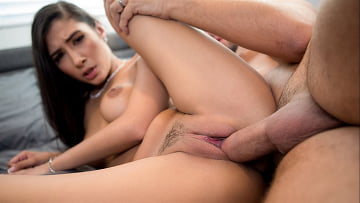 10th October
- Gianna Dior and Missy Martinez have just enough time to clean up after their hot, sneaky fuck and return to the living room to meet with Keiran Lee. K
eiran assumes Gianna has just arrived, meaning that he can grill her about the nanny job, but Missy has other ideas and explains that the sexy Gianna's been hired. Missy asks Keiran to show Gianna to her new room, which he eagerly does, and as Gianna settles in, Keiran can't resist checking out her perfect tits and ass. Left alone, Gianna discovers that Keiran forgot his phone, and she uses the opportunity to take some naked selfies for him to discover, leading to Keiran settling Gianna in with his hard cock.
...Read More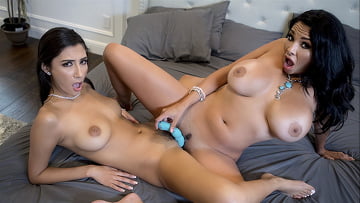 6th October
- Busty MILF Missy Martinez has invited sexy teen Gianna Dior over for a final interview for a live-in nanny position. Missy's been given the green ligh
t to make a final decision, because her husband, Keiran Lee, is at work. After interviewing over tea, where Missy's stern demeanor and unorthodox techniques drive a horny Gianna crazy, Gianna makes a mess and is told to clean herself up. In the bathroom, Gianna finds a vibrator in a drawer and can't resist the temptation to use it on her wet pussy! Gianna starts masturbating and quickly loses track of time, and she's eventually caught by Missy, who scolds her but is clearly turned on. Missy decides to teach Gianna how to properly use the vibrator, and although they're nearly caught by a returning Keiran, Missy manages to show Gianna that her new job comes with unexpected perks!
...Read More