Latest updates featuring Katana Kombat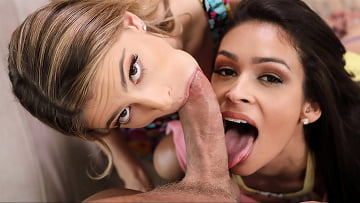 10th November
- Katana finds out that her step daughter, Kristen, has humiliated poor Xander on the school's campus. Katana takes this opportunity to teach Kristen a
lesson in respect and drags her to Xander's house to apologize. Kristen is embarrassed and reluctant at first, giving Xander a lackluster apology. Katana is not impressed and demonstrates how to do it properly - by sucking Xanders giant cock! Kristen is appalled at first, but the longer she watches, the more she wants to taste his cock for herself. What better way to say i'm sorry than offering up your juicy pussy for a hard pounding!
...Read More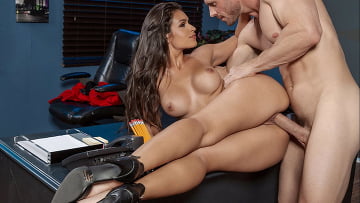 17th October
- Katana Kombat is once again working late at the office. She's lonely and horny, so she calls her out of town husband for some kinky phone sex. Johnny
Sins, the office custodian, enters Katana's office for the usual clean up, not realizing that Katana is masturbating behind her desk. Upon noticing what she's doing, Johnny attempts to leave, but Katana instructs him to stay and finish the job. Johnny can't help but watch the boss getting naughty on the job while he struggles to focus on cleaning her office. Katana, craving more than just long distance sex, shoves Johnny's face in her pussy and has her custodian finish another job for her: giving her the late night dicking she's been craving!
...Read More