The lovely Katana Kombat will put sultry Latin rhythms in your head. You might recognize this Cuban, Mexican, and Spanish babe from her cameos in music videos by stars like Pitbull, where she first demonstrated her moves and shook her big, booty-ful ass for the camera. A longtime dance teacher who specializes in salsa, Katana will have your body moving to her extremely sexy beat, whether she's leading you around the dance floor or riding your hard cock!
Latest updates featuring Katana Kombat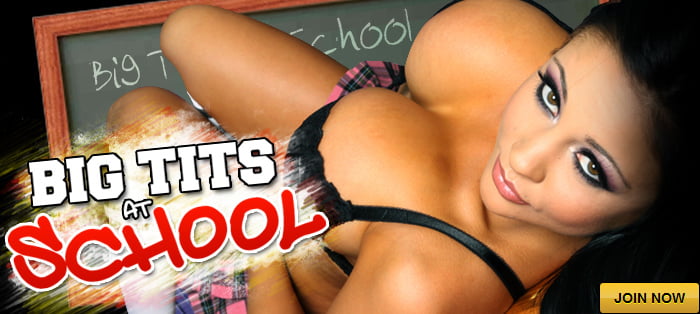 Katana Kombat is just looking for some peace and quiet while trying to get her work done at home, but her roommate, Xander Corvus, spoils her plans, blasting music in his bedroom. Katana threatens to knock down his door if he doesn't turn down the volume, and when Xander ignores her, she does just that! She also stabs his amplifier, ensuring he won't be making any more noise. Xander looks to teach her a lesson, spying on Katana in the bathtub, but that plan backfires, or does it? Katana chases him out and puts him to work, making him do the dishes while she has a little fun stroking his cock before she has him fuck her in every which way with it!
Katana finds out that her step daughter, Kristen, has humiliated poor Xander on the school's campus. Katana takes this opportunity to teach Kristen a lesson in respect and drags her to Xander's house to apologize. Kristen is embarrassed and reluctant at first, giving Xander a lackluster apology. Katana is not impressed and demonstrates how to do it properly - by sucking Xanders giant cock! Kristen is appalled at first, but the longer she watches, the more she wants to taste his cock for herself. What better way to say i'm sorry than offering up your juicy pussy for a hard pounding!
Katana Kombat is once again working late at the office. She's lonely and horny, so she calls her out of town husband for some kinky phone sex. Johnny Sins, the office custodian, enters Katana's office for the usual clean up, not realizing that Katana is masturbating behind her desk. Upon noticing what she's doing, Johnny attempts to leave, but Katana instructs him to stay and finish the job. Johnny can't help but watch the boss getting naughty on the job while he struggles to focus on cleaning her office. Katana, craving more than just long distance sex, shoves Johnny's face in her pussy and has her custodian finish another job for her: giving her the late night dicking she's been craving!