Latest updates featuring London River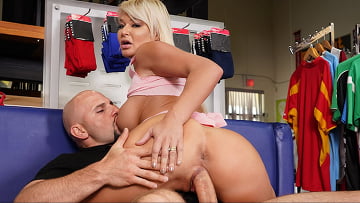 24th July
- London River's husband is a sports nut, and he's been dragging her through every athletics outlet looking for some kind of special football. But the o
nly balls this busty blonde babe wants to play with are the one's attached to Jmac's big dick! Normally being the manager of a sporting goods store doesn't include having a smoking hot housewife drop to her knees and wrap her blowjob lips around your hard dick, but Jmac keeps the customer happy! If that means bending London over, and pounding her wet pussy with cock until he's unloading all over her big tits, so be it! Because the customer is always right.
...Read More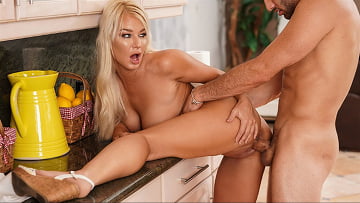 14th July
- When it comes to athletics, blonde MILF London River is a big believer in staying hydrated. And with her son's friend Damon Dice playing so she decide
s to quench his thirst with a mouthful of her wet pussy! But first this hung stud bends London over and stick an ice cold popsicle up her tight ass, adding a little extra flavor on a hot summer's day. Now that she's warmed up, London gets flexible, alternating those blowjob lips, firm pussy, and huge tits all along that big dick. But what she really wants is for this sporty stud to spread her ass wide and slide all the way in to the balls before thrusting in deep! Like the cream filled popsicle they started off with, Damon fills his friend's smoking hot mom's ass with a hefty creampie she'll be feeling for days. Somebody get these two some orange slices!
...Read More