"Beauty is everywhere, and beauty is most things," relates Olive Glass. "It doesn't rely on us seeing it, it just exists. And once you realize this, you see it everywhere." Beauty is certainly in Ms. Olive Glass, a captivating artist, model, and pornstar known worldwide for her fascinating mind, and incredible good looks. An unparalleled force of creativity and artistic talent, Olive Glass uses her body as a canvas to tell stories, and her tales are so exceptional they have been featured in mainstream publications such as Fashion VK, Vogue Italian, and even Penthouse, in which she was named Pet of the Month for June 2017. Even Hollywood wanted a piece of the action, and Miss Glass was fortunate enough to appear in "The Do-Over," directed by Adam Sandler. Silly and sultry, with a dash of Victorian flair, Olive Glass is a throwback to the beautiful, bad ass babes of the Bettie Page era. You'll fall in love with her charming looks, exquisite tits, and alluring round ass, but don't forget the sexiest part of her anatomy; an exceptionally brilliant mind.
Latest updates featuring Olive Glass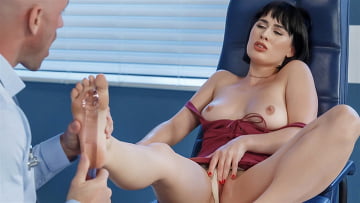 17th December
- Olive has an unusual problem with her feet—she can't stop cumming when they're touched. She goes to a podiatrist to see if he can help but instead the
y end up enjoying the benefits of her "problem" together. There may not be a cure for her orgasms but that doesn't mean they can't enjoy a little hands on therapy.
...Read More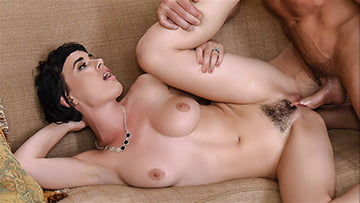 30th June
- Olive's a shopaholic wife with overdue bills galore. When collection agent Charles comes calling, she can't let her husband find out or he'll be furio
us. What's a trophy wife to do? The horny Olive sucks Charles with her husband a mere few feet away, and settles her debt by stuffing his dick deep inside her.
...Read More