Teen cock tease Rhiannon Ryder loves to fuck so much she jumped into porn as soon as she turned 18! To describe her personality in three words, Rhiannon gets right to the point: loud, filthy, and confident. Rhiannon is obsessed with sex, and has no problem pulling out her tiny titties or expressing her desires publicly. For example, once upon a time Rhiannon bought a new hot pink dildo and attached it to her windshield, driving around for all to see. Not limiting her freakiness to the ground, Rhiannon has also been kicked out of an airport for having public sex! The details are unclear as to whether she got to launch one of her signature room-crossing squirts, but you can bet this British babe with the big bum kept trying to cum even while being escorted from the premises! By air, land, or sea, Rhiannon aims to please, and this little nympho always nails the bullseye!
Latest updates featuring Rhiannon Ryder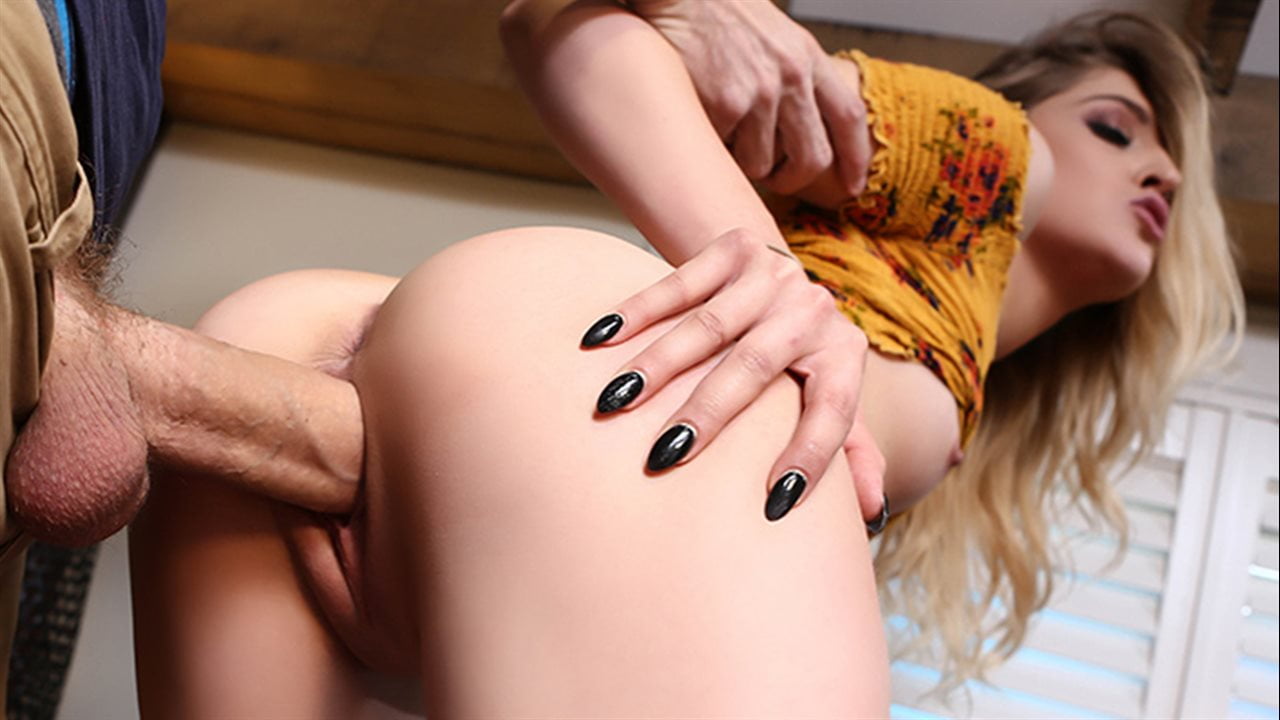 Rhiannon is a new babysitter in town who provides a surprising range of services. While babysitting and tutoring seem obvious choices, Danny can't believe his eyes when he sees "blow jobs" on Rhiannon's resume. A proponent of helping small businesses, Danny does his best to engage all her services. But, when he finds the sneaky slut has been dipping into his wife's panty drawer and makeup cupboard, he confronts her and she reveals that she just wanted to know what it felt like to be his wife. If she wants to feel what it's like to be his wife, he's ready to give her the full experience—hopefully without his wife finding out.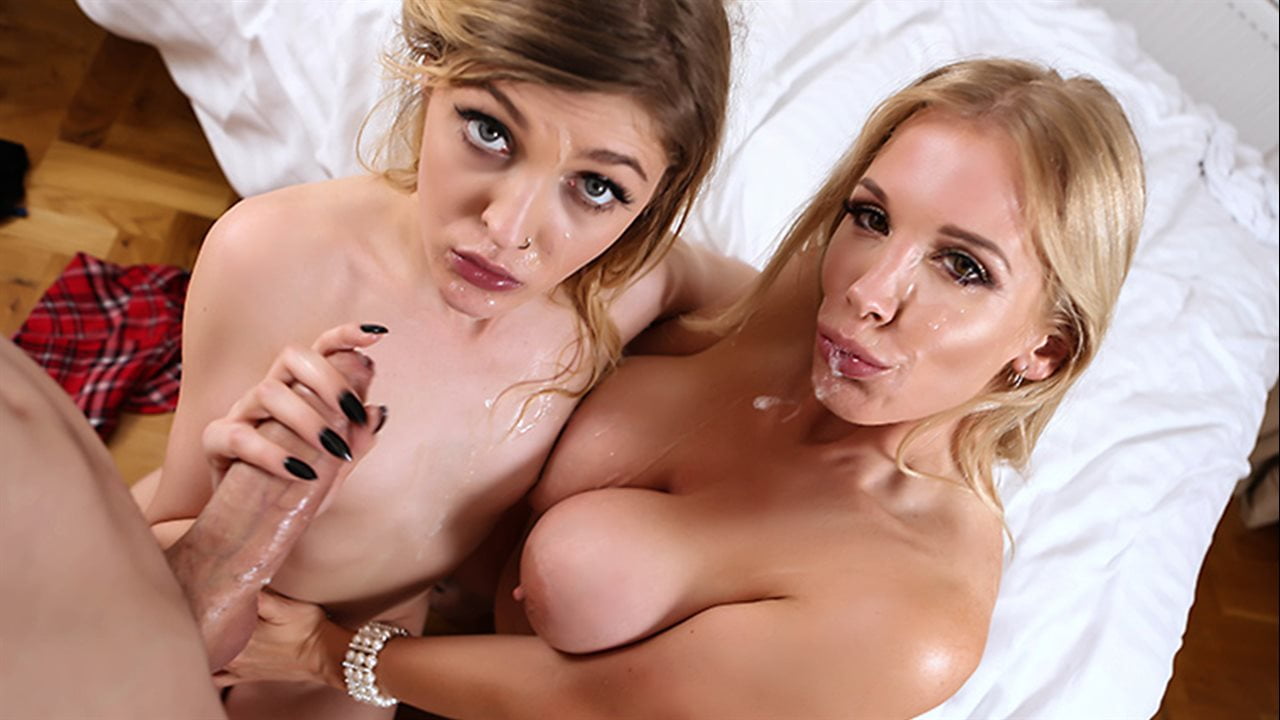 Rebecca More is desperate to find a way to bond with her new step-daughter Rhiannon and when a foreign exchange student comes to stay with them, Rebecca is hopeful his presence will help bridge the gap. Rhiannon tries to communicate with Jordi but soon learns the language barrier is too much for them to breach. However, after an afternoon of studying her female sexuality textbook, Rhiannon resorts to the only universal method of communication she can think of: sex. When Mrs. More brings the two teens a snack, she's shocked to find them messing around. Don't be fooled though, she's not surprised to find the teens sexually active but instead at their low skill level. A perfect hostess herself, Mrs. More doesn't miss a beat and immediately joins in to instruct the two teens (and enjoy a little fun herself). They all enjoy a sexy (and informative) romp while Jordi learns that pussy is international.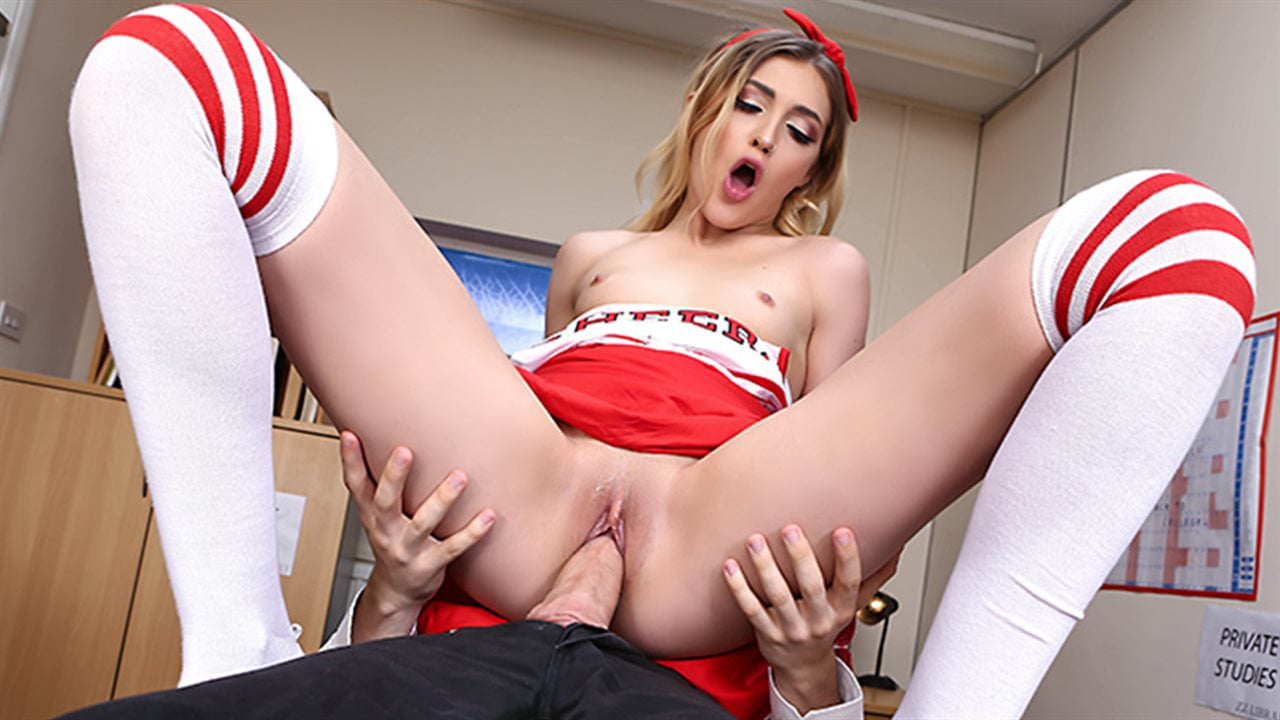 The captain of the football team is always picking on class nerd Jordi, calling him a "little squirt." However, the captain's gotten into a fight with his hot cheerleader girlfriend Rhiannon, so she wants to have some fun with his sworn enemy! It's time for some sneaky, spiteful sucking, fucking and squirting. Revenge of the nerds, indeed.