This all natural petite beauty is a fresh face to the industry, and people are noticing. Shazia Sahari is a Chicago native who got her start in porn in 2010. Intitally, Shazia worked heavily in foot fetish films, but that eventually changed as she worked with companies like Reality Kings, Babes.com and Brazzers shooting some of the best hardcore we've seen in a long time. With all natural tits and a demanding attitude while fucking, this pornstar doesn't shy away from letting know what she wants, and where she wants it. If you're looking for a new slim babe to lust after, check out Shazia.
Latest updates featuring Shazia Sahari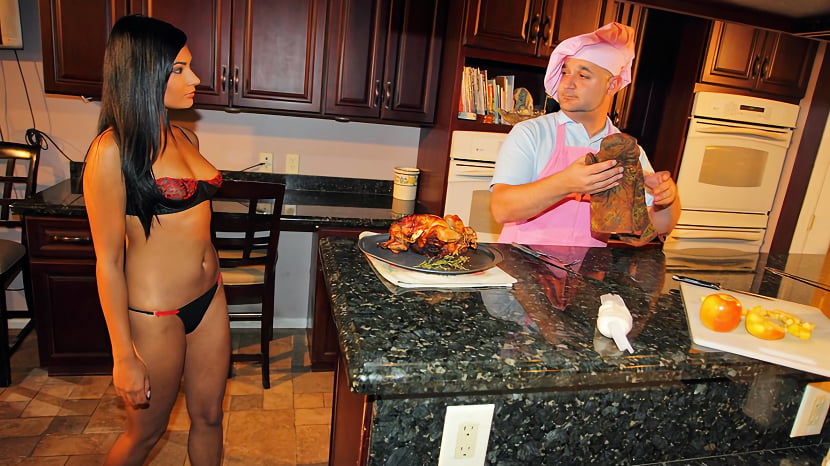 Shazia is married to Jay, who is more interested in cooking than fucking his wife. When the new couple in the neighbourhood come over for dinner, Shazia finds herself immediately attracted to her new neighbor Ramon. After dinner, an innocent game of Never-Have-I-Ever gets Shazia and Ramon all rilled, and they find a way to retreat to Shazia's bedroom for a furious fuck while their spouses trade recipes in the dining room.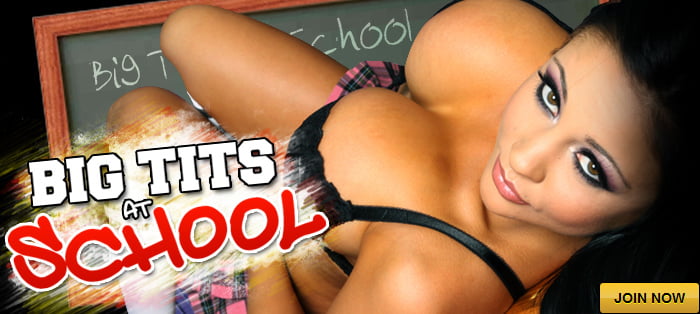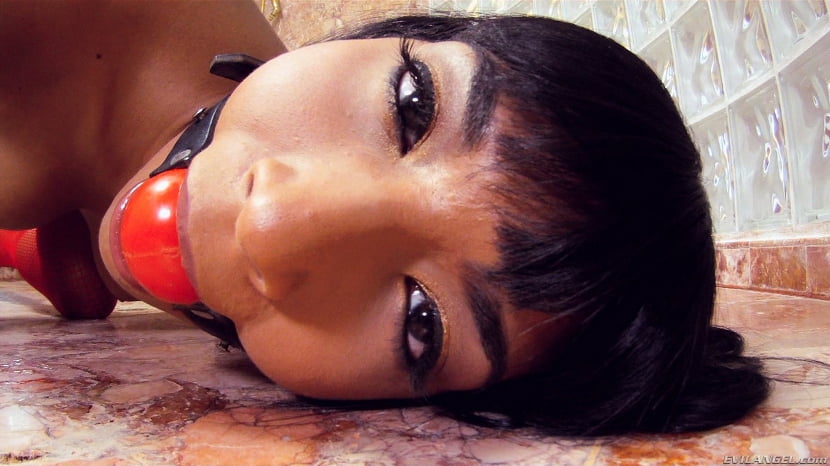 Brunette slut Madison Parker is in a purple bustier, taunting Ian Scott as he strokes his hard penis on the other side of the room. She slinks her way over and suck his cock. We see that Juliana Grandi is half-naked in the closet in latex wear, her hair in a ponytail and her leash attached to the door. She looks scared. Ian tells Madison to go get her slave. Madison walks her out, Juliana's tits bobbling as Madison whips her ass with the leash. Madison walks her over to Ian's crotch and pushes her face down; when she's not satisfied by the result she gives a deep-throat demonstration, which Julianna imitates. Meanwhile, Madison is putting on black latex gloves; she drags Juliana away from the dick and puts her ass-up, face-down on the sofa and starts fucking her ass with four of the fingers on her right hand. Ian strides over, and Madison guides his cock into the asshole she's softened up for him. After he's had his way, she drags Juliana by her leash back to the closet, so she can have one-on-one anal time with Ian, rocketing up and down on him in reverse cowgirl. After some huge gapes, she brings Juliana back out to perform ATM duties. Then Madison sends her away again, so she can have all the jizz for herself, jerking it out onto her pink tongue.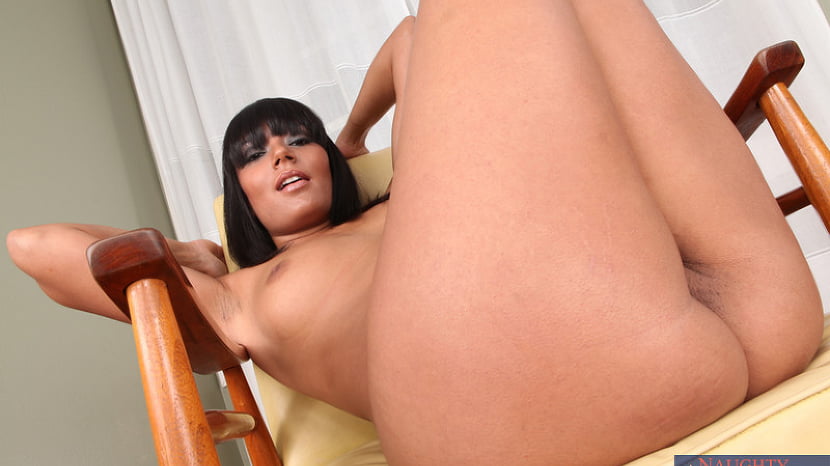 Shazia's friend Erin ditched her for lunch, so Shazia decides to see if Erin's brother Brad has any food for her. Brad just so happens to be whipping up some grub, but it's his midterm for his cooking class. Shazia won't stop bothering Brad -- stealing his dessert and telling him it tastes bad, taking his class ID away from him -- until her antagonizing turns into kissing, which leads to fucking. Shazia may not like Brad's cooking, but after a taste of man cream, he's the crème de la crème.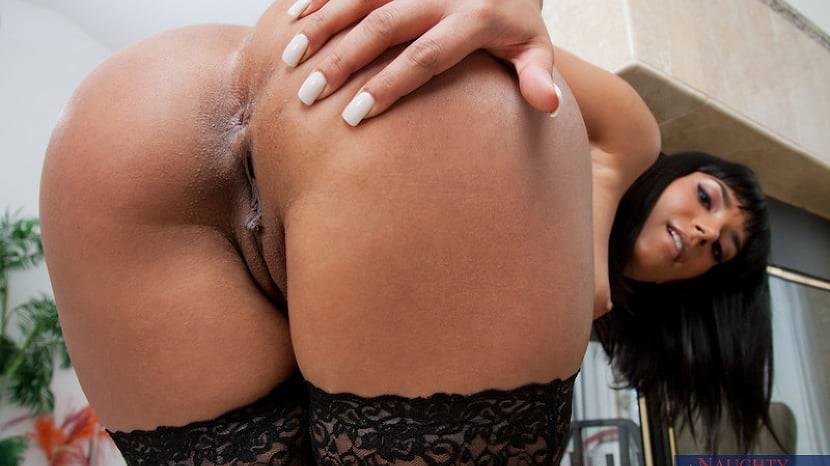 Bill is interviewing for a new marketing job, and in the waiting room he sees sexy-ass Shazia. She just so happens to be applying for the executive assistant position, but she's apparently more interested in other positions, such as doggystyle and reverse cowgirl! She's so horny she tells Bill to fuck her right then and there, while another interview is being conducted in the other room. Can you say secretary of the year?