"I look so much prettier with a dick in my mouth" tweets Vanessa Sky, a Cuban/Hispanic porn starlet and blowjob enthusiast. A wild, care-free soul with a hilarious personality and a bubble butt, Vanessa boasts some of her top qualities as "I'm always on time and I love eating ass," and "fucking on camera, and balancing relatively anything on my head." With skills like hers, no wonder she became a world traveler that entertains depraved souls across the globe. Vanessa jokes that at least once a month she finds herself having drinks in a foreign country, and if that's true, who wouldn't want to party with her?! Horny with a hot streak, this exotic beauty masturbates to her own scenes, and with her perky tits, tight pussy, and pro level tongue skills, who can blame her? Join in with Vanessa Sky and get ready for a sexy thrill ride!
Latest updates featuring Vanessa Sky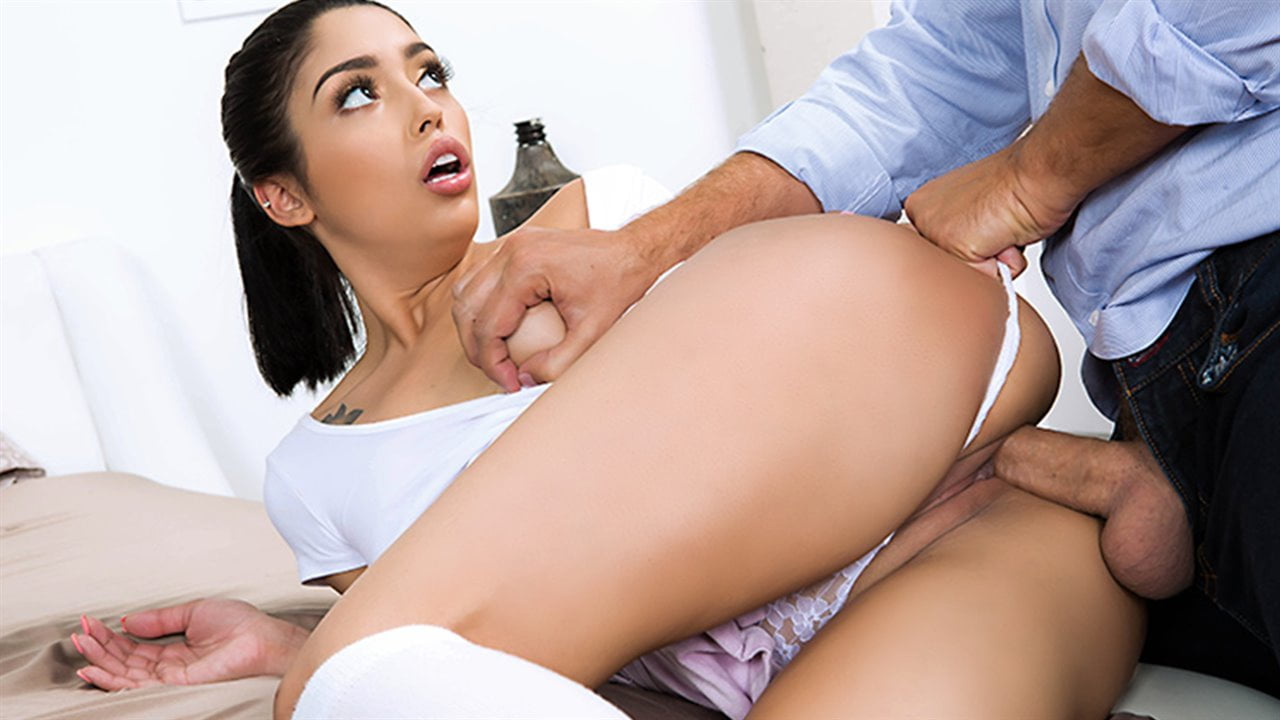 There's nothing worse for Keiran than having to give his girlfriend's daughter the talk about how what she's wearing isn't appropriate. His girlfriend insists he talks to her after seeing her pictures all over her social media. Keiran reluctantly makes his way up to pass on the news, when Vanessa makes it pretty clear how this is going to go down. She always gets what she wants, and she's ready to deep throat Keiran's girthy member to prove it. She figures if she lets Keiran fuck her tight pussy, she can probably get by wearing whatever she wants without her Mom finding out.