Fresh-faced Latina starlet Ella Knox made her porn debut in 2017, and it didn't take long for her big natural tits to make an impact! Though she broke into the biz because of her craving for cock, it was porn superstar Karlee Grey who took her XXX V-Card in a steamy lesbian scene. This laid back hottie is all about having a good time, and when she isn't getting her big tits fucked you can catch her reading or playing video games. While hearing her cry out in pleasure is music to a pervert's ears, Ella listens to vinyls whenever she has a chance, and boasts a record collection almost as impressive as her ass. With a thin waist like hers, you'd expect Ella to keep a rigorous diet, but nope: the Latina goddess is in a love affair with pizza, and once you check out her exclusive scenes here at Brazzers you're going to want a piece of her!
Latest updates featuring Ella Knox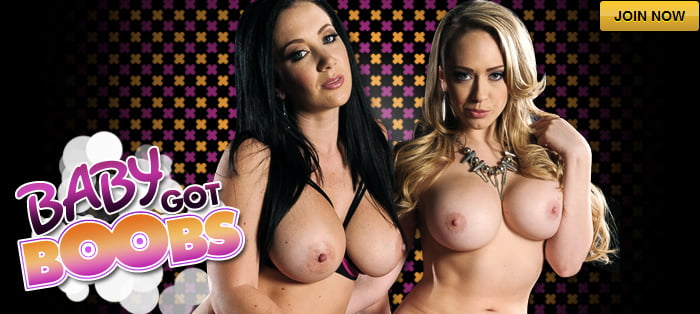 The school bell signals the end of class. The Girl bends over to pack her books into her bag and her cleavage is exposed. The extras approach and make fun of her. The Girl gets pissed and tells the Extras to shut up. The Extras laugh and call her a slut as they walk out of the classroom. Frustrated, the Girl throws down her backpack and covers her chest as she cries. The teacher, the Guy, walks up to the Girl and asks her what's wrong. The Girl is embarrassed and starts to cry saying that she's a freak because her tits are so big. The Guy reassures her that plenty of men like large -chested women and convinces the Girl to show him what she's working with.
Ella is a personal assistant with a great new job working for a successful mogul (Johnny). Lately, she's developed feelings for him but kept her distance because he's married. But when Johnny gives her a bonus surprise she wasn't expecting, she can't help but wonder if there's a chance he feels the same way. Risking her job and her pride, she waits for him to return with a surprise of her own. Without risk there's no reward, and Ella's risk winds up getting a reward for everyone.
Ella wants a job at a massage parlor and is eager to improve her technique, so she puts out an ad for models. The naive Xander thinks it'll be a relaxing way to help out a neighbor, but he wasn't expecting Ella to practice her strokes on his cock, too! This sexy masseuse wants him to be FULLY satisfied, and she's eager to suck, rub and learn.