Blonde bombshell Emily Right's stunning vamp face, natural tits, and flowing platinum locks are totally unmistakable, but this badass babe laughs that if you knew her way back when, you wouldn't even recognize her now! Up until college, where she studied pre-med, Emily says that she was a bespectacled nerd who spent more time on her schoolwork than on her makeup, and she hardly had time for boyfriends or sex. It was only after she quit school that this once-shy and reserved babe underwent an astonishing transformation. Not only did Emily get a job as an exotic dancer and start exuding sex appeal at all times, she also started dating another sexy stripper and realized that she'd been missing out on a whole lot of fucking! The nerd is long gone and the sultry vixen is definitely here to stay.
Latest updates featuring Emily Right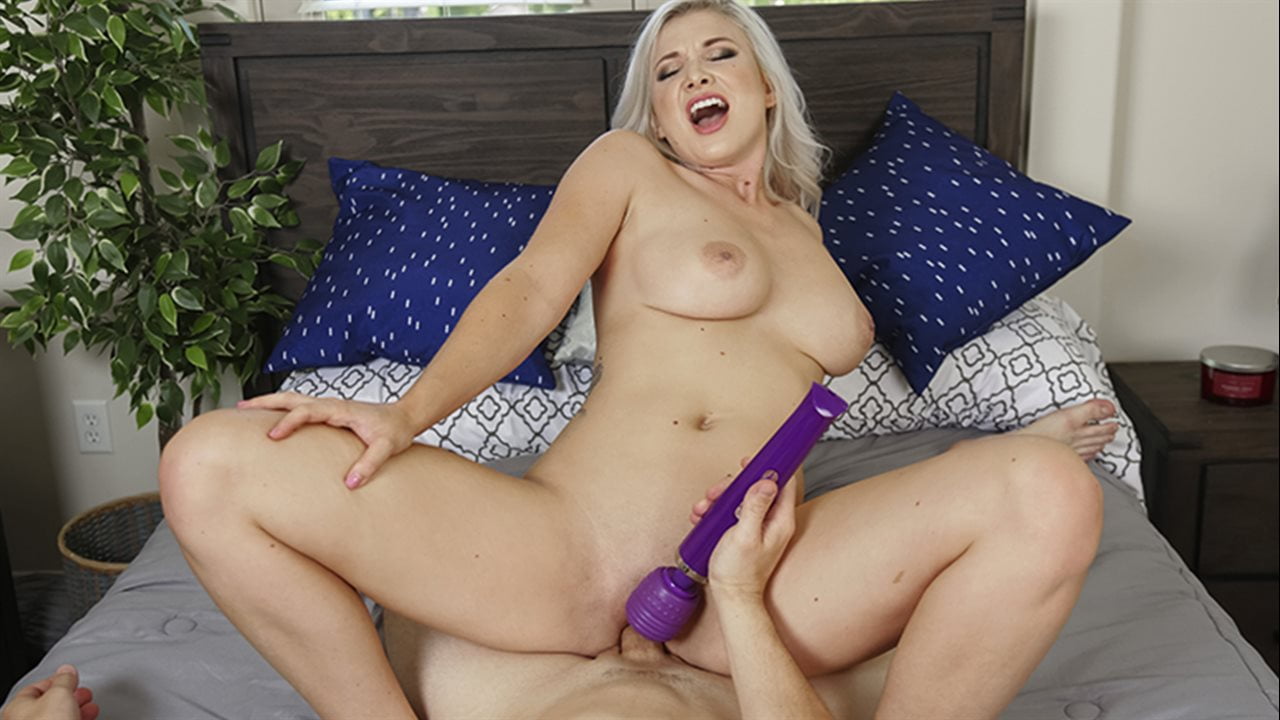 Zachary's got a new roommate moving in, and he's trying to play it cool while secretly freaking out over how hot she is. It's pretty difficult when he walks in to find Emily bent over and stretching doing yoga in the living room, or when he overhears her masturbating in her bedroom and catches her playing with a vibrator. When Emily heads out for the day, Zachary sneaks into her bedroom and scopes out her secret drawer, unearthing her vibrator and some of her panties — he's got a pair in hand when Emily bursts in and catches him. Shocked, Zachary begins to stammer an apology, but Emily tells him how she can make it up to him — he'll have to make her cum more than her vibrator.