Mix in one part pornstar, and two parts DJ. What do you get? The incredible Helly Mae Hellfire. Like many stars, Helly Mae started in the industry as a stripper. Eventually, she started doing girl on girl scenes, and loved every minute of it. Everything changed when she noticed a hot male performer walk on set. Right then she decided that boy/girl was for her. Helly's justification was simple, she wanted to fuck a hot dude and get paid for it. In between scenes, Helly can be found DJing at a wide variety of events. Most notably she was a feature DJ for part of the, "Are You Hardcore" tour. Helly Mae Hellfire has one piece of advice "Just go for it, and don't let anybody stand in your way"
Latest updates featuring Helly Hellfire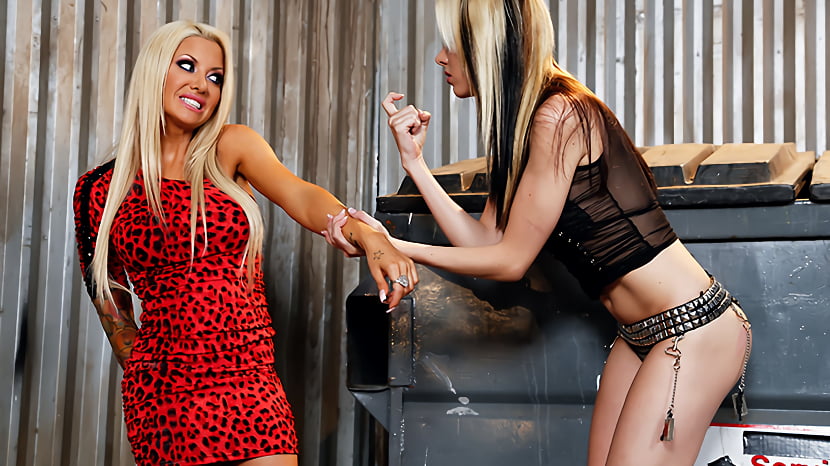 All alone on the wicked streets in the middle of the night, Helly Mae Hellfire fell in with another street-walker who let her work her alley, so long as she forked over a cut. After slipping into a slit dress which showed off her pert butt and nearly every inch of those big boobs, Helly got down to work reeling the johns into her web. She sucked off her first customer with the deepthroating and sloppy blowjob skills of a seasoned veteran. Then she got on Keiran's dick and humped him hard on a sofa until she got a fat load all over her face.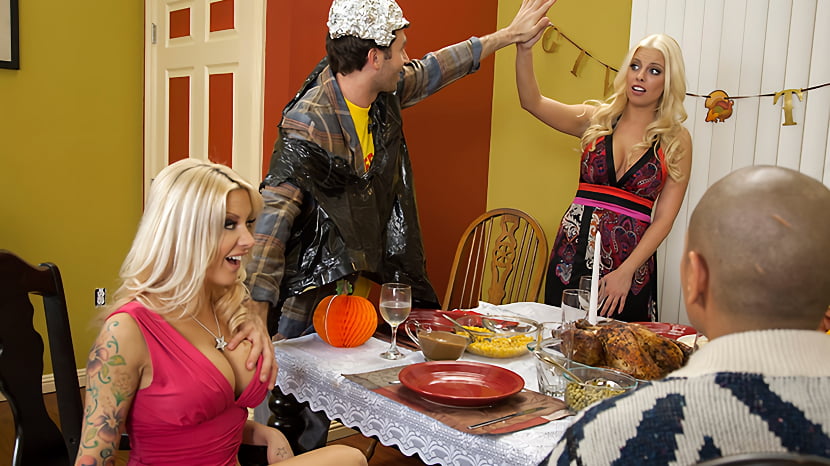 Chanel, Britney, and Helly wanted to do a good deed to celebrate Thanksgiving, so they invited some hobo named James Deen to come have some dinner with them. What they didn't know was that he was a huge pervert! Before their angry husbands had a chance to kick him out, James told his version of the original Thanksgiving: the version where Helly, Amber, and Chanel were big-titted pilgrims who love to fuck! Those horny hotties sucked his dick, ate each other's wet pussies, and took turns fucking his big dick. Now that's a holiday worth celebrating!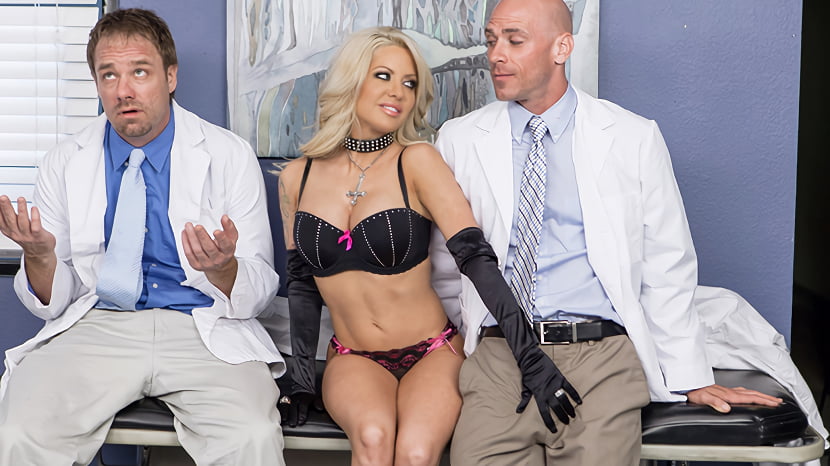 Helly's got a serious medical condition: her pussy can't get enough of being stuffed with hard cock, and the only way she'll get help is from a dirty doctor. She sneaks into the hospital late one night and ends up finding Dr. Johnny. Helly seduces the doc with her large tits, until he bends her over the examining table and pounds her hungry pussy.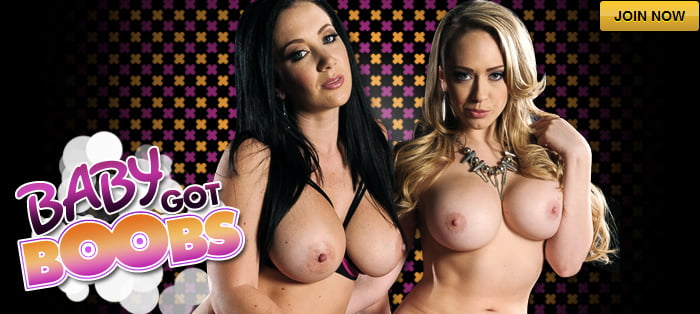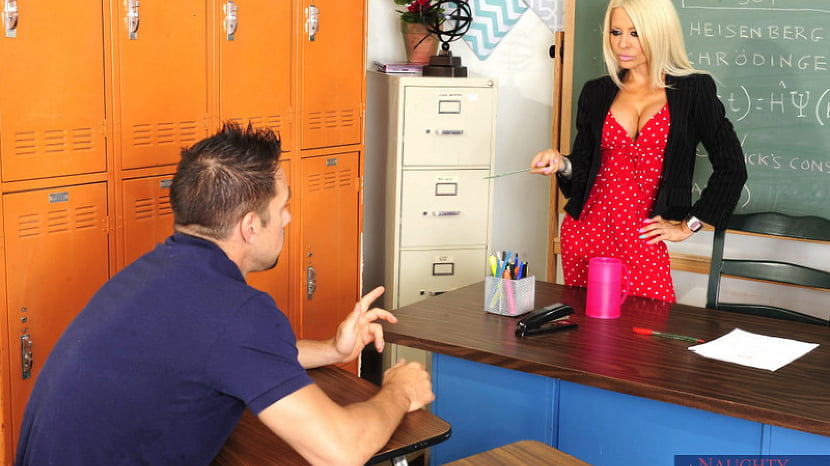 Johnny's bored as shit with quantum physics, and his teacher, Professor Helly Hellfire, knows it after observing him in class. So she has a private meeting with him one day in her classroom to discuss it, and she tells him that she wants him to succeed. And since numbers and equations on the chalkboard aren't helping that effort, she proposes a more hands-on approach ... one that gets his hands all over her big tits, and his buckyballs in her mouth. In-out, in-out, goes the big dick in her wet pussy. Quantum physics can be fun.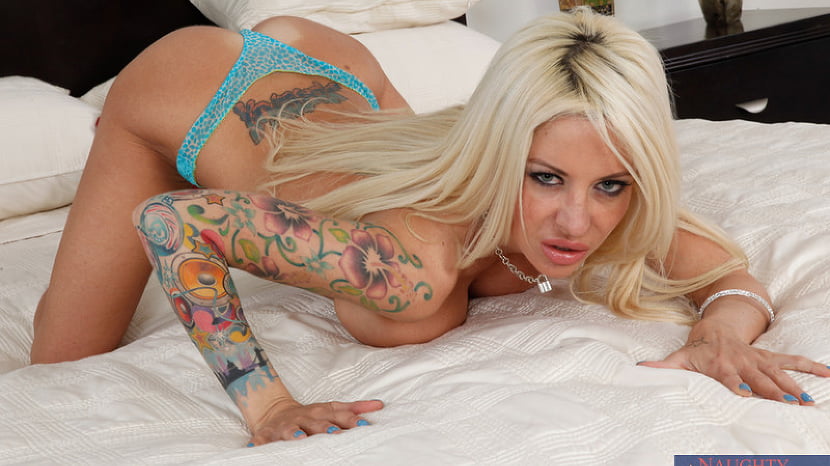 Helly Hellfire can't handle the fact that she doesn't live in her old house anymore, so she's been casing the place with the current owners, James Deen and his wife. When James steps outside to get his newspaper, he finds Helly there again, and orders her off his property. She pleads with him to see the house one more time, and then she'll be out of his hair. But "seeing the house" equates to fucking the married man on the bed where he and his wife sleep!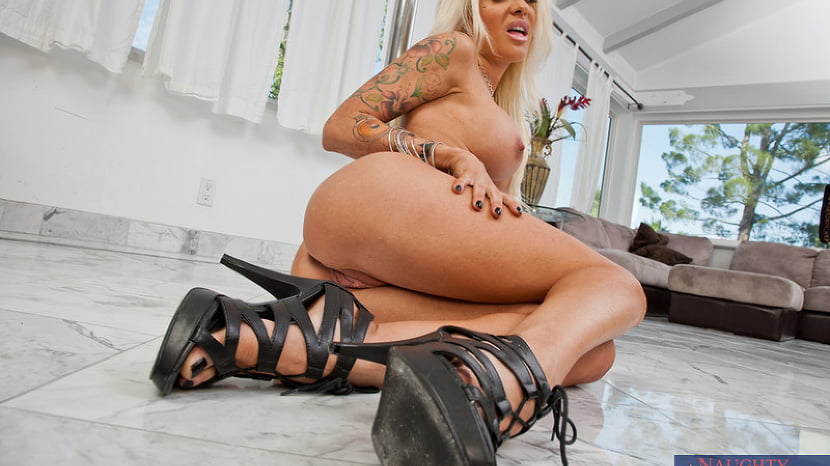 Helly Mae Hellfire apologizes when her neighbor Rocco tells her that her music is too loud throughout the week, but she can't help but hit on him. And Rocco can't help but notice and wonder about the stripper pole and sex swing in the middle of her living room. When Helly describes what kinds of parties she hosts, Rocco decides to push her on the swing with his cock!