"On my 18th birthday I got a tramp stamp like a good little slut," says Lily Lane, recalling the first of her many, many body modifications. Now covered in tattoos almost entirely, Lily's voluptuous figure gleams like a sparkling rainbowfish. And with a septum piercing to go along with her wondrous set of big fake tits, Lily has become a sexy punk rock princess through and through. Leaping ass first into porn back in 2013, Lily didn't skip a beat and started shooting hardcore balls-to-the-wall anal right off the bat! "Put me in a headlock," she says, "the rougher the better!" Although extremely depraved on set, once she's back home and cuddled up under the sheets, Lily's just a regular hottie who enjoys eating pizza and watching cheesy horror movies in bed. So if you enjoy watching baddass alt chicks get buttfucked like a jackhammer, then feast yourself on the one and only Lily Lane, because this babe is next level hardcore!
Latest updates featuring Lily Lane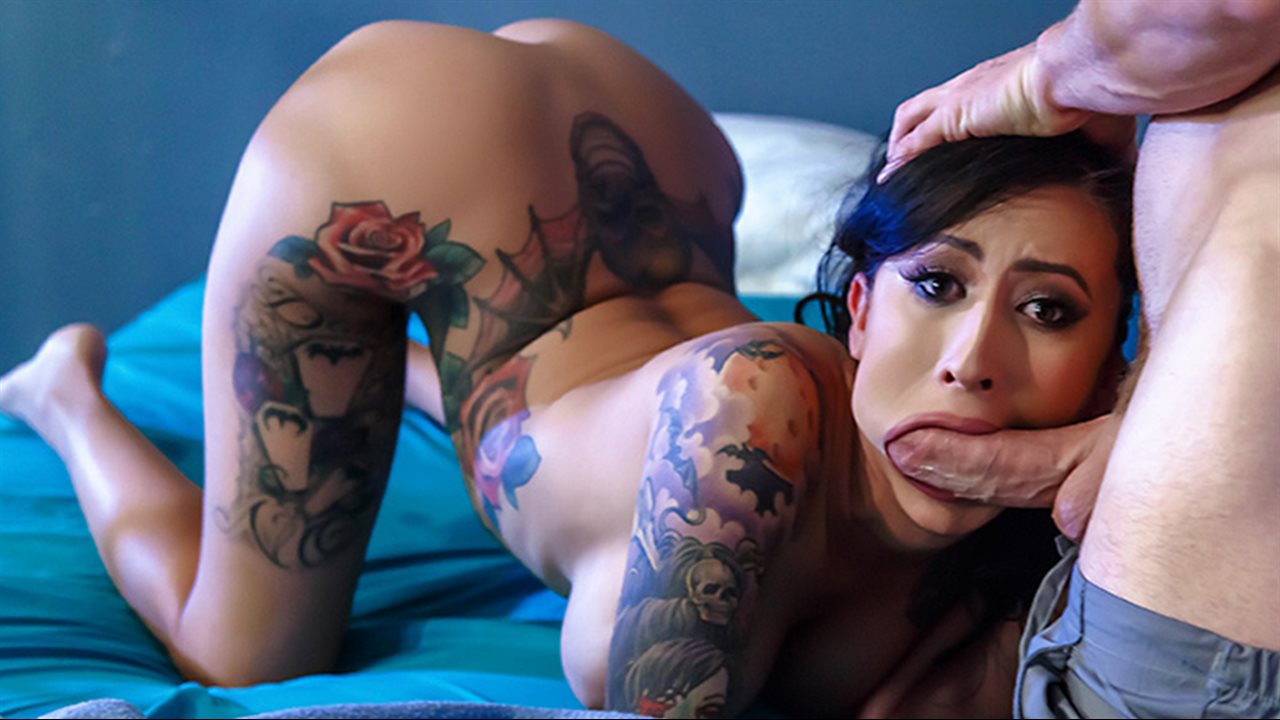 Lily Lane is an inmate in Brazzers State Penitentiary. The prison has just started a new pilot program that aims to relax and de-stress the inmates through massage. The hope is that by introducing soothing techniques and a doctor certified big dick, they'll be able to cut down on violence and bad behavior. Will it work? Who knows, but Johnny is adamant that he can work out all the kinks and give Lily the much needed release that she seeks.