Small town cutie Whitney Wright always had dreams as big as her juicy booty! This Oklahoma City native grew up attending a modest private Christian school with the goal of one day becoming a nurse. While she would eventually dress as a nurse, it wouldn't be at a hospital! In her teens she loved playing sports, which made her extremely flexible and fit as a model. Halfway through nursing school, a wild night out to a strip club led to her first dance on stage and a job offer she couldn't refuse! Dropping out of nursing school, Whitney learned the art of seduction on the stripper pole and how to put her adorable tits to optimal use. In 2016, this hottie from the Midwest went global, entering the adult entertainment industry to have some amazing sex and travel the world in the process! Whitney Wright is spreading her wings and making sure every scene is steamier than the last.
Latest updates featuring Whitney Wright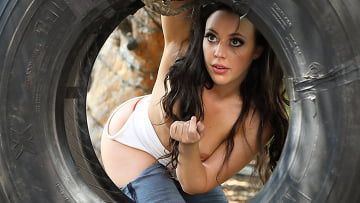 3rd October
- There's nothing like a good ol' fashioned tire swing … especially when a girl as hot as Whitney Wright is tempting and teasing you on it! After gettin
g a good swing in, Whitney gets her ass all oiled up and pounded right in her own backyard!
...Read More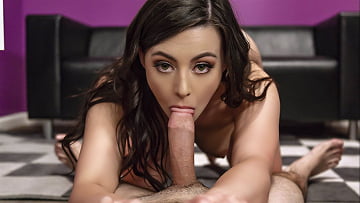 31st January
- Whitney likes to shop almost as much as she likes bossing around the store clerk Jake. She has a little fun teasing him and showing off her butt as sh
e changes. Whitney gets so hot and bothered trying on all the clothes, she enlists Jake's help to blow off a little steam. Whitney can't wait to put Jake's hard cock up her tight butt!
...Read More